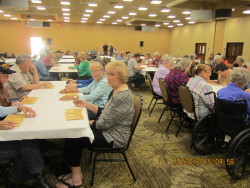 Hopkins County Fall Festival 2015 Senior Night at the Regional Civic Center was sponsored by the Hopkins County Marketers Association. The Marketers Association supplied prizes for Bingo at 4:00 PM.  At 5:00 a dinner of Salads was served.   The salad meal was prepared by Karon Weatherman, Joni Hughes and Pamela Johnson.
Monty Tipps and Main Street started performing at 6:00 PM. During the performance The Hopkins CountyMarketers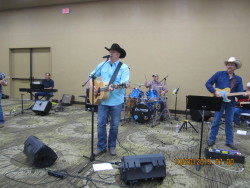 Association gave out 4 door prizes worth $ 500.00.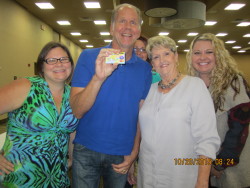 Winners of the door prizes were: Betty Stewart $ 50.00; Beth Barrett $ 100.00; Wyvonne Brewer $ 100.00; Mark Miller $ 250.00