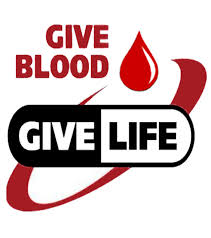 The American Red Cross seeks eligible donors to give blood throughout the summer to help ensure a sufficient blood supply for patients. Sulphur Springs residents can donate  Thursday, June 18 from 9:30 a.m. until 3 p.m. at East Texas Gymnastics Center, 1402 Mockingbird Ln. The event is sponsored by the American Red Cross in partnership with Dairy Max.
Dairy Max, a nonprofit dairy council representing dairy families across Texas, is sponsoring a Passion for Pints blood drive during National Dairy Month to showcase dairy farmers' community commitment. A t-shirt, stress cows and free gallons of milk will be given to all who donate blood at the Sulphur Springs blood drive.
To participate, simply download the American Red Cross Blood Donor App, visit redcrossblood.org or call 1-800-RED CROSS (1-800-733-2767) to make an appointment or for more information. All blood types are needed to ensure a reliable supply for patients. A blood donor card or driver's license or two other forms of identification are required at check-in. Individuals who are 17 years of age (16 with parental consent in some states), weigh at least 110 pounds and are in generally good health may be eligible to donate blood. High school students and other donors 18 years of age and younger also have to meet certain height and weight requirements.
"Dairy Max is thrilled to be working with the Red Cross," said John Cass, program coordinator, Dairy MAX, Inc. "Once we heard how difficult it can be to collect blood in June, our dairy farmers wanted to be a part of the effort to raise awareness of the need for summertime blood donations."
"Summer is the time when the Red Cross needs you to give blood," said Tricia Quinn, CEO, Southwest Blood Services Region. "This is the time to give."
June, July and August are especially difficult times to collect enough blood to meet the needs of hospital patients. Many schools that host blood drives are out of session during the summer, and regular donors are often vacationing, potentially making them less available to give.
Every day this summer is a chance to give hope. Eligible donors are encouraged to choose their day to make a difference. Donors of all blood types – especially those with types O negative, A negative and B negative – are needed. To make an appointment to give blood, download the Red Cross Blood Donor App, visit redcrossblood.org or call 1-800-RED CROSS (1-800-733-2767).
Meet local dairy farm families and learn more about the Passion for Pints Blood Drive by visiting www.DairyDiscoveryZone.com
The American Red Cross shelters, feeds and provides emotional support to victims of disasters; supplies about 40 percent of the nation's blood; teaches skills that save lives; provides international humanitarian aid; and supports military members and their families. The Red Cross is a not-for-profit organization that depends on volunteers and the generosity of the American public to perform its mission. For more information, please visit redcross.org or visit us on Twitter at @RedCross.