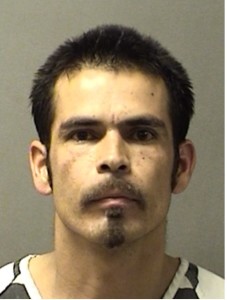 Alejandro Mejia-Luna was sentenced to 15 years in the Texas Departmentof Corrections after he plead guilty to seven counts of burglary of a habitation. Mejia-Luna  plead guilty before 8th Judicial District Judge Eddie Northcutt.
Mejia-Luna was arrested March 22 of this year when Deputy Richard Brantley apprehended him after observing Luna coming out of a Church Street residence. Officers uncovered a number of items stolen not only from that residence but also from multiple burglaries.
Eleven charges were filed against him at that time. Those charges included burglary of a habitation, theft of a firearm, and theft of items over $1,500. Other charges were eventually filed as Hopkins County Sheriff's Investigators tied a discovered treasure trove of merchandise from past home burglaries.
Mejia-Luna has a long rap sheet of burglaries dating back to September 3,2014. Prior to that, he had a record of drug related arrests.