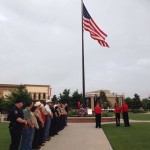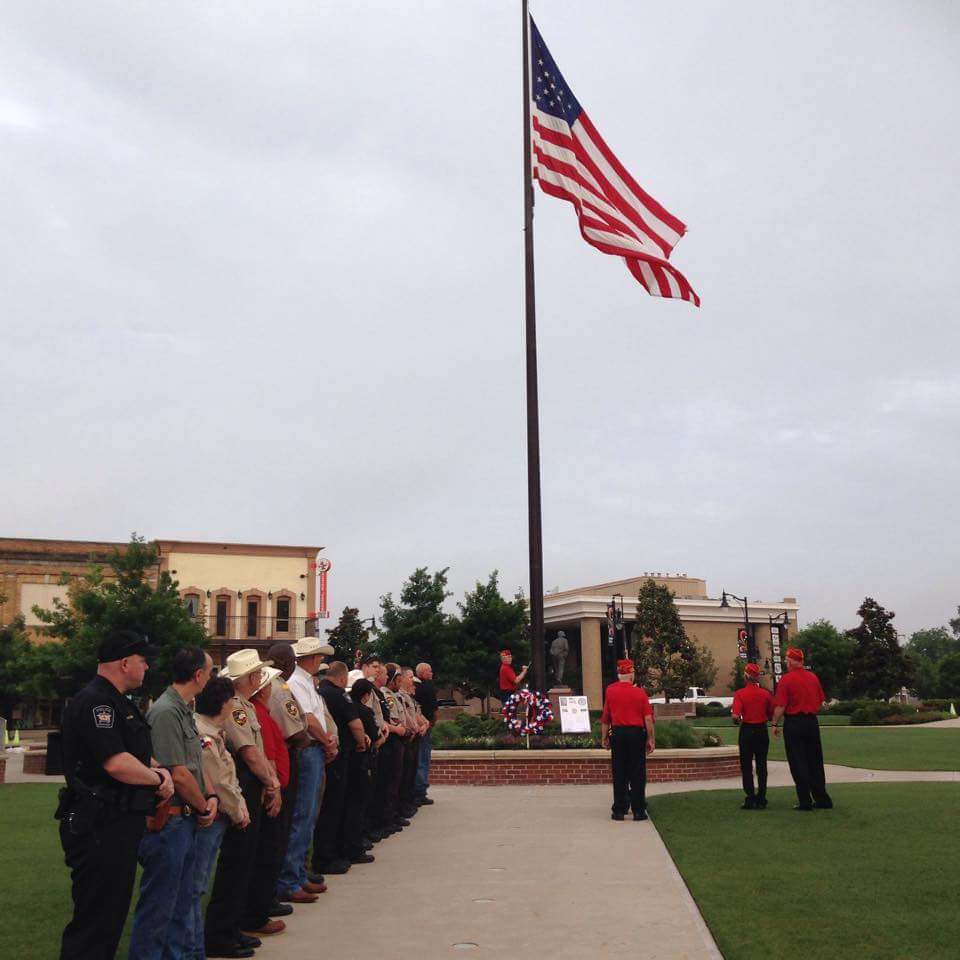 Friday morning, May 15, Marine Corps League Detachment 1357 lowered the flags at Celebration Plaza and the Hopkins County Courthouse in honor of those peace officers who have died in the line of duty. The ceremony was attended by Hopkins County Sheriff's officers as well as Sulphur Springs Police officers.
In 1962, President John F. Kennedy proclaimed May 15th as National Peace Officers Memorial Day and the calendar week in which the 15th falls as National Police Week. Established by a joint resolution of Congress, National Police Week pays special recognition to those law enforcement officers who have lost their lives in the line of duty for the safety and protection of others.
At noon today, the Marine Corp Detachment will repost the colors with the playing of Taps.