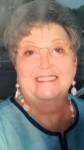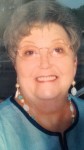 A funeral service for Carol Ivey, age 68, of Mt. Vernon will be conducted at New Beginnings Fellowship Baptist Church at 3:00 p.m., Monday, May 4, 2015 with Rev. Paul Pogue officiating.  Interment will follow at Sulphur Springs City Cemetery, with Mike Garner, Kenny Ivey, Jeremy Garner, Justin Garner, Kholson Ivey, and Jagger Garner serving as Pallbearers.    
Carol Ivey passed away Friday , May 1, 2015 at Trinity Mother Frances Hospital in Tyler.  She was born in Pasadena, TX on September 23, 1946, the daughter of James William Boatright and Mozelle Locke.  She married Kenneth Ray Ivey on January 12, 1979. He preceded her in death in 2014.  She was a pharmacy technician and of a member of New Beginnings Fellowship Baptist Church. 
Survivors include:  sons, Mike Garner and wife Tammy of Mt. Vernon, Kenny Ivey and wife Keesha of Sulphur Springs; Grandchildren, Jeremy Garner, Justin Garner, Chelsea Garner, Braylee Garner,Kholson Ivey, Katelin Ivey, Kenzie Ivey, and Kaycee Ivey; Great-Grandchildren, Abbie Garner and Caleb Garner.
She was preceded in death by her parents; son, Brad Garner; brother, Archie Boatright; and sister, Loretta Cunningham.
Arrangements are under the direction of Murray-Orwosky Funeral Home.