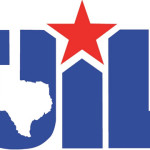 The Wildcats UIL Academic Team took second place at Regional this past weekend and qualified three teams and an individual for State.  Spelling and Vocabulary, Social Studies and Literary Criticism took first place as did Lydia Burleson in Ready Writing.
McKenzie Hohenberger, Laura Graham, Patricia Parks, and MiKayla Jones won first place as the Literary Criticism team. Hohenberger won first place, Graham placed fourth, Parks placed sixth, and Jones placed seventh.
In Social Studies, Andrew Allen placed second and Ariel Gonzalez placed fifth. They won first place team.
The Spelling & Vocabulary team won first place with Carson McIllwain placing second, Jenna Ash placing third, and Lydia Burleson placing seventh.
Sophomore Lydia Burleson will advance as the sole individual in the Ready Writing competition after placing first at both the District and Regional meet.