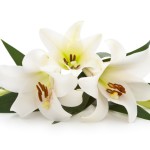 Memorial service for Benjamin Scott Craig, infant son of Bryan Scott and Beverly Corrine (Cochran) Craig, of Sulphur Springs, will be held at 2:00 p.m., Saturday, April 25, 2015 at Davis Street Baptist Church with Rev. Andy Comer officiating. Benjamin passed away on April 18, 2015.
He is survived by his parents, sisters, Payge Fraze and Loryn Craig, grandparents, Kerry and Kelley Craig of Sulphur Springs, Jackie Stansberry and Tommy of Brownwood, William Cochran Jr. and Melissa of California, and Toni-Jo Taschner Richardson of Las Vegas, NV.
Arrangements are under the direction of West Oaks Funeral Home.