Chad Calhoun, Senior Pastor at Lake Highland Baptist Church in Sulphur Springs, is being held on a U S Marshall Detainer in Gregg County without bond. Calhoun was arrested Thursday by Homeland Sec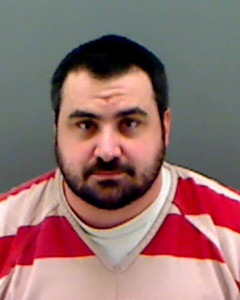 urity Agents for possession of child pornography. Calhoun was recently indicted on charges by a federal grand jury. He was booked into the Longview jail, which serves as a holding facility for federal prisoners. The pastor was orignally investigated last summer and the investigation has been on-going. Months ago his computers were seized and examined by a forensics lab. Further forensics testing and use of a system that allows internet service companies to track customer usage of specific websites, emails, and other web activity were also utilized in the investigation. Several other individuals in various areas have also been arrested in the federal investigation.
Local law enforcement is warning that if one is viewing child pornography utilizing local internet services, they should either stop or leave town.