The Christmas Market On Main Street
November 20, 2023 – Fall is in the air, but we are thinking about Christmas! This year's Christmas Market on Main Street will be held Saturday, 12-2-2023, from 9 am – 4 pm on Main and Gilmer Streets in Downtown Sulphur Springs.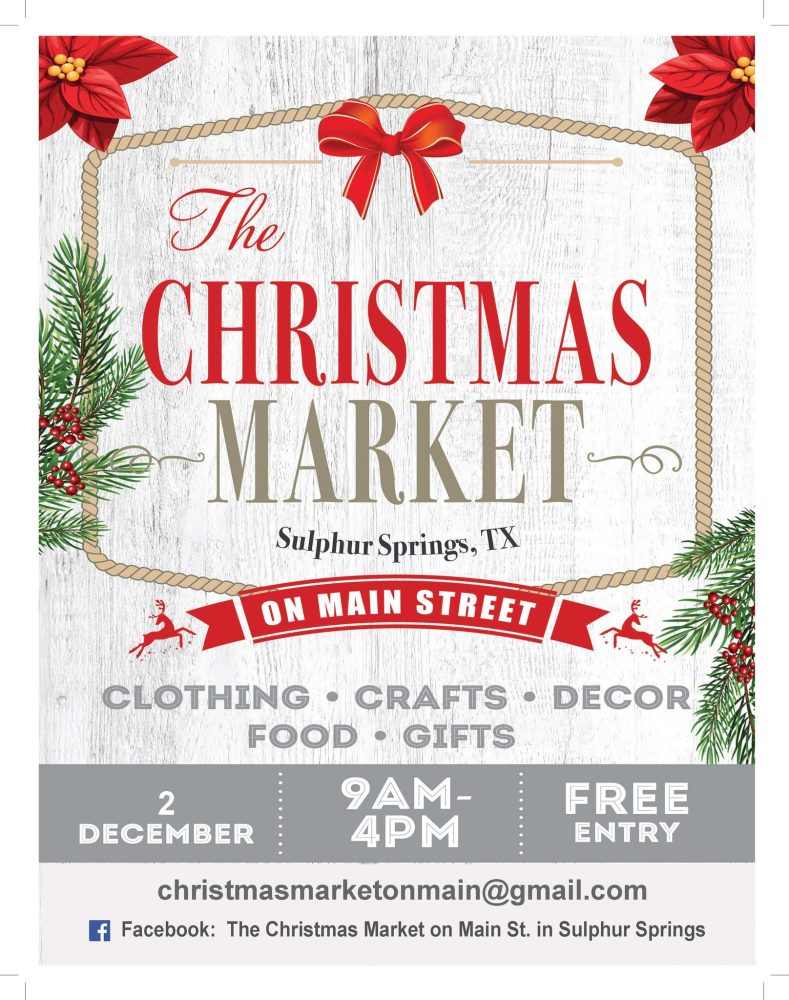 We already have many great vendors signed up, and applications for vendor spots are being accepted. Please note that in order to provide a variety of items, we do have limits on the number of vendors with the same types of products. Email [email protected] for more information.