November 13, 2023 – The employees of The City National Bank have once again generously donated to In My Closet. CNB employees had the opportunity to wear jeans, and pink, on Thursdays during the month of October. The employees raised $1,035 that they donated to In My Closet.
John Sellers, CNB's marketing director, shared, "CNB employees wanted our donation for breast cancer awareness to stay local to help the local women and men that need the services of In My Closet. This is
also in honor of our employees and customers that have been touched by this disease and thankfully
recovered."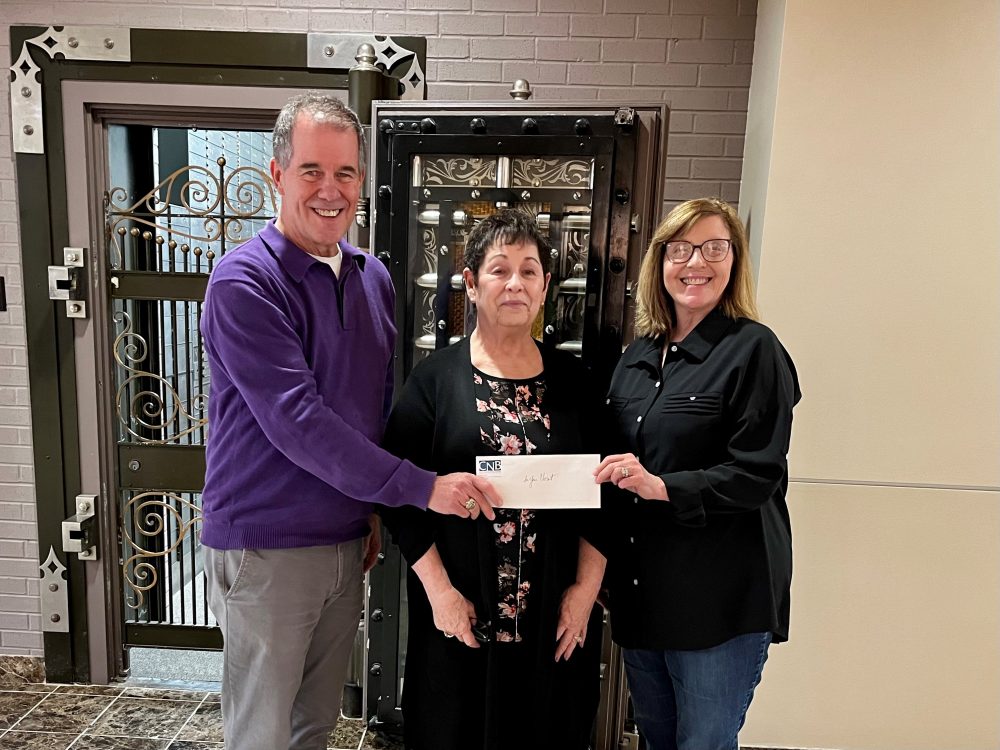 In My Closet began in 2016 as a project of the Hopkins County Health Care Foundation. It is a free service that provides wigs, caps, prosthetics, and other items to Hopkins County women who are undergoing or have undergone breast cancer treatment. It is the only local resource for such items. The Hopkins County Health Care Foundation is a 501 (c) 3 not-for-profit organization that may accept charitable contributions under the Internal Revenue Code. The Foundation has been serving the healthcare needs of Hopkins County for twenty-six years.
To donate to In My Closet or to make an appointment to visit the closet, call 903-438-4799.