Congratulations are in order for the Wildcat Tennis team!  The SSHS Wildcat tennis team took 2nd place in district this week and will now advance the playoffs next week!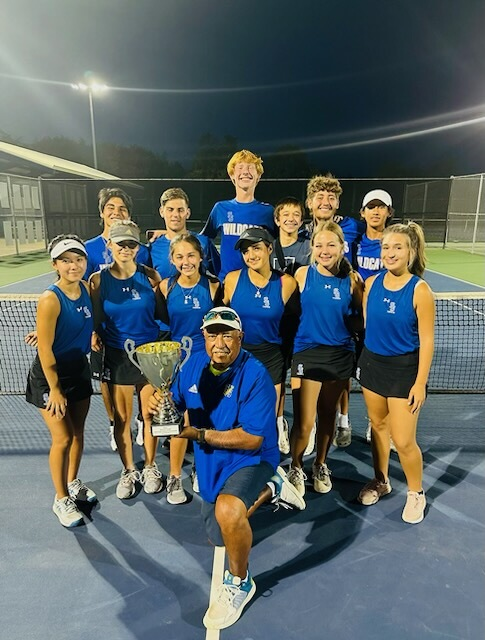 Malachi Negrete and Ian Westlund, both juniors, won in doubles for the boys.
Stori Shropshire, sophomore, and Anna-Claire Newsom, freshman, won in singles for the girls.
They play Kilgore at Lindale High School tennis courts on Monday, October 9 at 9:30 am!