Three former Sulphur Springs High School athletic greats will be inducted into the Wildcat Hall of Honor during a pre-game reception and on-field presentation before the Sept. 15 football game.
All-State offensive lineman Mason Y'Barbo, Division I athlete Fred McGill and tennis state qualifier Betty Sue Chubb Gooch have earned recognition in the Hall of Honor
A reception will be held in their honor beginning at 5:15 p.m. Friday, Sept. 15, in the Hopkins County Civic Center. Family, friends, classmates and fans are invited to attend the reception. The trio will then be announced on the field before the home football game against Van Alstyne.
Mason Y'Barbo, Class of 2010
Mason Y'Barbo was a three-year varsity starter on the Wildcats' offensive line, including being an All-State player when the Wildcats won the 2008 Class 4A state championship. He was a key member of the line that paved the way for an offense that averaged 43 points per game in 2008 and 406 yards per game.
In his three-year varsity career, the Wildcats won 33 games. He was named Third Team All-State by the Texas Sports Writers Association and Honorable Mention All-State by the coaches association. He was a two-time First Team All-District selection. He also lettered in track and was a four-year member of the powerlifting team and an alternate at the state powerlifting meet as a senior.
He earned a full ride football scholarship to the University of North Texas, where he was a four-year starter on the offensive line and finished his career tied for the second-most consecutive starts in the UNT football program history with 49. He was also a four-year member of the leadership committee for UNT football and a two-year captain, including the 2013 season which ended with a victory over UNLV in the PlainsCapital Bank Heart of Dallas Bowl played in the historic Cotton Bowl Stadium.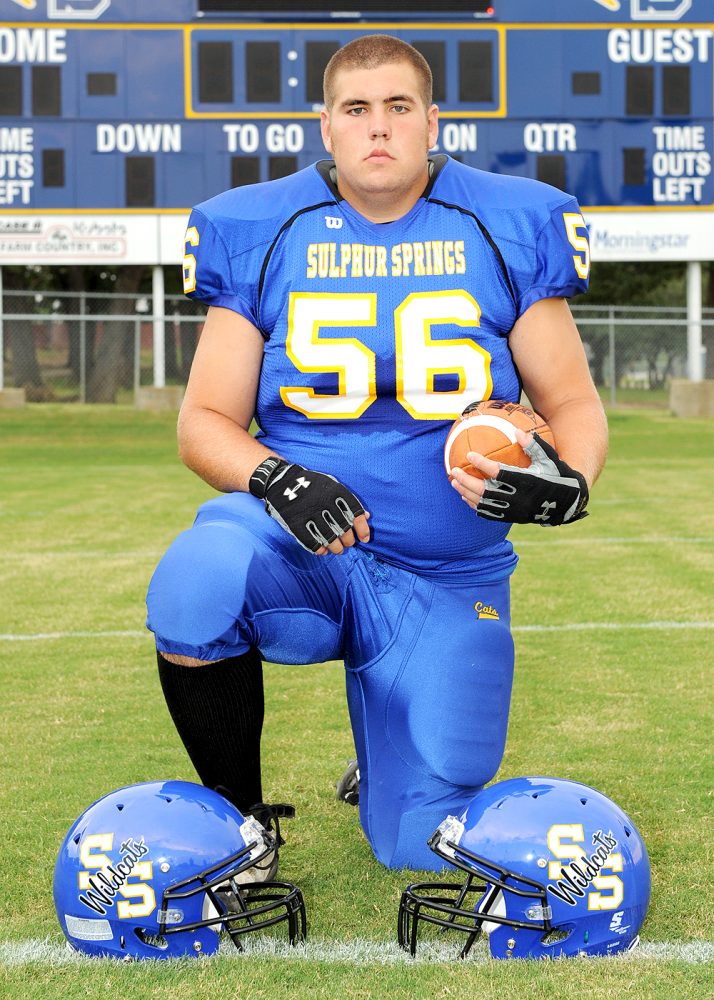 Y'Barbo earned All-Conference and national honors as he anchored an offensive line that finished number one in the nation for fewest sacks allowed in 2012, and number one in the country for the 2012 and 2013 seasons combined. His parents, Mitzi and Hank Y'Barbo, live and work in Sulphur Springs. Mason's family attended First Baptist Church while he was growing up, which he says laid the groundwork for the faith and discipline that would be required to have success on the football field.
He has one brother, Matthew, who is married to Morgan Y'Barbo, and the two are expecting their first child together. Mason began coaching football on the division one level as a graduate assistant at his alma mater immediately following his playing career. He then moved on to the junior college level making stops at Fort Scott Community College in Kansas, and Northeastern Oklahoma A&M College in Oklahoma.
Mason's last college coaching stop was in the SEC at the University of Missouri in 2019. He then returned to Texas and coached one year at Denton High School, followed by two years at Commerce High School. Mason currently resides in Sulphur Springs and is employed as a Business Development Manager for
Signature Solar.
Mason's presenter will be his high school head coach, Greg Owens.
Fred McGill, Class of 1987
Fred McGill was an outstanding quarterback and two-time All-District selection for the Wildcats who earned a full football scholarship to the University of Arkansas after his senior season.
At Sulphur Springs High School, McGill was named District MVP in football his senior year and was also selected as the team MVP in football. With McGill at quarterback, the Wildcats went to the playoffs his junior and senior seasons. Though he played quarterback, it was not unusual for him to also be a lead blocker on the "Wildcat Convoy" running plays. During his Wildcat career, Fred was well known for his athleticism, toughness and leadership abilities.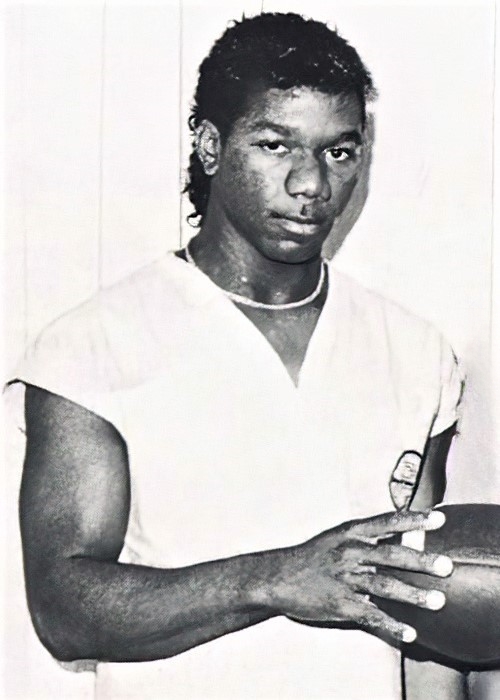 After being recruited by several Division 1 universities, Fred chose the University of Arkansas, where he played running back for the Razorbacks, averaging almost 4 yards per carry his final season. He was a member of the Razorback teams that competed in back-to-back Cotton Bowl Classics in Dallas in 1989 and 1990. He is a current member of the Athletic Club at the university.
Fred has stated that his success wasn't an individual accomplishment, and he is quick to credit fans and his teammates as being very instrumental in his success. Fred now lives in Aubrey, Texas. After working for FedEx for 19 years, he has been employed with PepsiCo for 11 years, the last eight years with PepsiCo/Fritolay.
His hobbies include playing basketball, working-out, vacationing, and spending time with family, and he is involved with the St. Jude's Children Hospital charity.
He is widowed from his loving wife, Dana McGill. They have a total of nine children, whom he refers to as the "Brady Bunch", and 12 grandchildren. Fred's parents are Louis and Linda McGill of Sulphur Springs and Mary Fort of New York, who have been instrumental supporters in his life.
His presenter for the induction ceremony will be his former coach, Doug Evans.
Betty Sue Chubb Gooch, Class of 1981
Betty Sue Chubb Gooch was a multiple-sport athlete who was best known for her tennis abilities that produced three trips to the regional meet and two appearances in the state tournament.
She earned a state tournament berth as a junior and senior, each time losing to the eventual state champions. As a sophomore, she and Susan Reynolds were the third place doubles team in the region, and her junior year, they placed second in region and advanced to state. As a senior, she was district singles champion and placed second in the region, where she again earned a state tournament berth. She was awarded team MVP in tennis her senior year. Betty Sue was also an outstanding volleyball player, being named First Team All-District Hitter as a sophomore, junior and senior. She was the team MVP in volleyball in 1980, when the team won the district championship.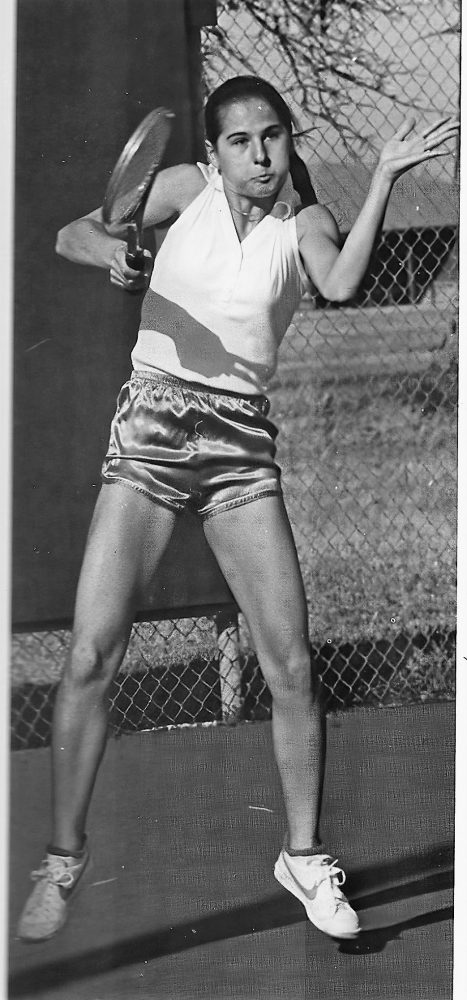 She signed a tennis scholarship with East Texas State University in Commerce, where she qualified for the NAIA Collegiate Nationals in both singles and doubles in 1982. The team finished third at Collegiate Nationals that year. In 1983, she was runner-up in women's doubles in the Lone Star Conference Tournament. That same year, she qualified for the NAIA Collegiate Nationals in both singles and doubles and advanced to the third round in each bracket. The team finished fourth at Nationals that year. She was awarded the 1983 ETSU Women's Tennis MVP and was named to the Dean's List and All Lone Star Conference Academic Team. Betty Sue was also named the Women's Tennis MVP for 1985 and was
listed in Who's Who in American College and Universities.
During her time at ETSU, she was elected to the university's Homecoming Court, was selected for the President's Disciplinary Board and the Golden Leos and was a member of Chi Omega. She also worked at John Newcombe's Tennis Ranch as a teaching pro during the summers.
Betty Sue coached varsity tennis for four years from 1985-1988 at Grand Saline and Boswell High School, with 20 of her players going to region and 10 to state. She also coached volleyball and track and taught in high school and middle schools for 30-plus years. After retiring from Birdville ISD in 2016, she joined the
coaching staff at Sulphur Springs High School in 2019 as an assistant tennis coach.
Her parents are the late Sue and Jack Chubb, former principal at Sulphur Springs High School. She has a brother, Jack Chubb, and two sisters, Diana Beverly and Patti Williamson. She has one son, Geoffrey Chance Gooch, daughter-in-law, Kristin, and a granddaughter, Kinlee. Chance is a Texas A&M graduate and is an attorney in Fort Worth.
Betty Sue's presenter will be her high school coach, Steve Armstrong.
Biographies prepared and written by Butch Burney.