Funeral services for Sonja Kay Hinton Baker, age 85, will be conducted at 10:00 a.m., Saturday, September 23, 2023 at First Baptist Church of Yantis with Bro. Robert Kinsey officiating. Visitation will be from 6:00 to 8:00 p.m., Friday, September 22, 2023 at West Oaks Funeral Home. Interment will follow the service with Layne Nelson, Nolen Baker, Kendall Glenn, Logan Glenn, Justin Glenn and Don Glenn serving as pallbearers.
Sonja was a loving wife, mother, grandmother, great-grandmother, sister and friend. She passed away into our Lord's kingdom on Saturday, September 16, 2023 at Advanced Rehabilitation in Bowie, Texas.
Sonja was born on April 4, 1938 in Arbala, Texas, the daughter of William McKinley Hinton and Reber May Nolen Hinton. She married Dayton Wayne Baker on June 3, 1956 and they had six children, Dayton Wayne Baker, Jr., Lori Layne Fields and husband Mike, William Brent Baker and wife Deana, Robin Kendall Baker and Robyn, Kay Kathleen Glenn and husband Justin and Dawnne Leigh Malone and husband Mike. Sonja has eleven grandchildren, Lindsay Fraser and husband Casey, Layne Nelson and wife Jaclyn, Nolen Baker, Jordan Dews and husband Adam, Sydney Bricker and husband Jared, Brittany Lohse and husband Kyle, Madison Solomon, Kendall Glenn and wife Jena, Logan Glenn, Kennedy Solomon and Faith Glenn, great-grandchildren, Brendan Dudley, Casyn and Bransyn Fraser, Reese Nelson, Aubrey Dews, Bentley, Bellamy and Boston Lohse. Sonja has two brothers, Ken Nolen Hinton and Terry Layne Hinton. She was preceded in death by her parents, son, Dayton Wayne, husband, brother Ken and Neal Norton.
Sonja leaves behind a tremendous legacy of beauty, grace, strength, love, humor, goodness and faith. She touched many lives, raised a strong family and had many wonderful friends through her years of employment in Houston, San Antonio and Sulphur Springs. As a receptionist, she valued relationships with friends and loved ones sending cards and remembering birthdays. She loved to sing and crochet and enjoyed watching birds and cats outside. She is now rejoicing in heaven with her loved ones. May she rest in peace in our Lord's loving arms.
We love you mom!!
Arrangements are under the direction of West Oaks Funeral Home. www.westoaksfuneralhome.com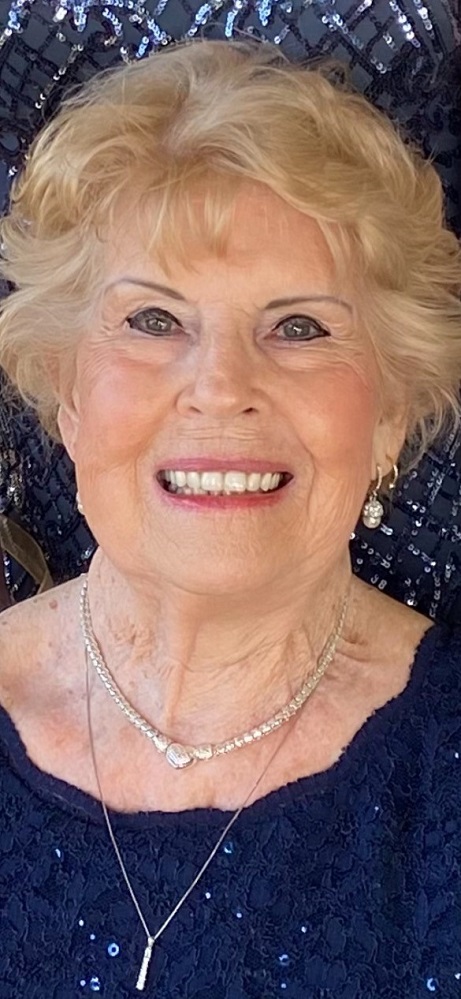 ---