We are deeply saddened to announce the passing of Rita Whitington, who left us on September 11, 2023, in Montgomery, LA. Visitation to honor Rita will be held on September 15, 2023, from 2:00 PM to 3:00 PM at the Murray-Orwosky Funeral Home located at 876 Wildcat Way in Sulphur Springs, TX. A Funeral Service will follow at the same location from 3:00 PM to 4:00 PM. All who wish to pay their respects and celebrate Rita's life are warmly invited to attend. Interment will take place at Restlawn Memorial Park Cemetery following the service. 
Born on July 12, 1942, in Hugo, Oklahoma, Rita lived a life filled with love and dedication to her family and friends. Rita devoted her career to working in Medical Billing.  Rita held an immense passion for her family. She found great joy in spending time with her grandchildren and showering them with love. Rita's nurturing nature and deep affection for her family created a lasting bond that will always be cherished.
In addition to cherishing her family, Rita had a wide range of hobbies and interests that brought her happiness throughout her life. She had an eye for antiques and took pleasure in collecting them. Rita's love for dancing and music allowed her to express herself freely while enjoying the melodies that touched her heart especially country music and cowboys. Her green thumb was apparent through the collection of plants she cultivated, often focusing on cacti varieties that she found particularly captivating. Rita loved all things turquoise and Texas, of which she proudly shared with all who knew her.
Rita leaves behind a cherished legacy which will be fondly remembered by all who had the privilege of knowing her. She is reunited in eternal peace with her parents Calvin and Audie Lynn, as well as her loving husband Clarence Danneheim. Rita is also preceded in death by her brothers James Lynn, Gary Wayne Lynn, Joe Lynn, and Douglas Lynn.
Although she will be deeply missed, Rita's profound impact lives on through those she held dear. She is survived by her daughter Michele Ferrier and husband Wesley; grandchildren Cortney Ferrier and Dean Edwards of Baton Rouge, LA; Meagan Bonier and husband Jimmy of Alexandria, LA; Mandy Roy and husband Naradda J of Pineville, LA; Trey Ferrier and wife Stephanie of Montgomery, LA. Rita's legacy also extends to her great-grandchildren Jayden, Jace, Naradda D, Kairyn, MaKenna, Henleigh, KaMilla and Stefin Wesley. Her brother Mike Lynn and sisters, Debra Colegrove and Susan McDaniel will continue to remember the vibrant spirit she brought to their lives. Additionally, she is survived by several nieces and nephews whose lives were touched by her loving presence.
Rita Whitington will forever be remembered for her kindness, unwavering love for her family, and the joy she brought into the lives of those around her. She leaves behind a tapestry of beautiful memories that will continue to inspire us all. May her soul rest in peace as her spirit lives on in our hearts forever.
Arrangements are under the direction of Murray-Orwosky Funeral Home.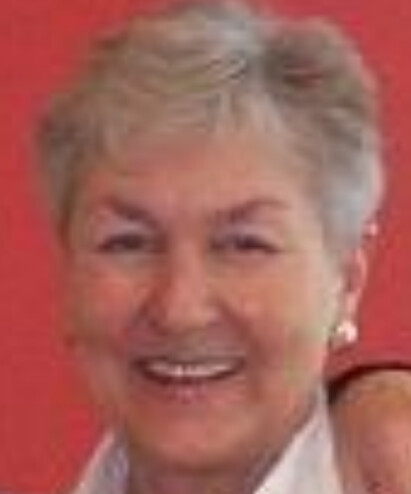 ---