October 1, 2023 – The Paris Junior College Board of Regents received good news from a report on Fall student enrollment at their meeting held Monday, Sept. 25.

As part of the President's Report from Dr. Pam Anglin, regents learned that contact hours for the fall semester are up 3.5 percent from a year ago and seven percent from two years ago. Student head count rose 1.8 percent from one year ago and four percent from two years ago. 

Regents also learned that the American Watchmakers-Clockmakers Institute is donating a substantial library of watchmaking books to the College, and PJC Watchmaking faculty Stan McMahan will pick those up as part of his trip, escorting 13 students, to the AWCI Fall Symposium in Ohio.

In other business, the Regents: 

• Received the Annual Title IX Report which must annually be posted on the College's website and provided to the Texas Higher Education Coordinating Board. 

• Voted to continue the formula for setting Continuing Education course tuition. The formula requires annual approval, and has demonstrated it gives the College flexibility to set individual fees based on the cost to offer each course.

• Approved an increase of $5 for the HESI testing cost, from $50 to $55. HESI testing is required for several health occupations programs, and the new amount will cover a cost increase to the College.

• Received an update on the Quality Enhancement Plan from Government faculty and QEP Director Brandon Langehennig. A new 50-computer lab is up and running in the Rheudasil Learning Center and 25 more computers have been installed at the PJC-Greenville Center for students to use. Another change is the inclusion of basic computer skills in the Learning Framework course required of all new students. The QEP was developed to address the lack of basic computer skills such as saving documents or attaching files to emails. Such skills are required for most of today's jobs.

• Accepted the employment of Financial Aid Veteran Specialist Matt Dillon, Associate Degree Nursing Faculty Kelly Merritt and Rebecca Scott, and Nursing Simulation Laboratory Coordinator Randa Parris; the resignation of Licensed Vocational Nursing Faculty Madelyn Loschke; and the resignation of Dr. Pam Anglin, President, at the end of 2023.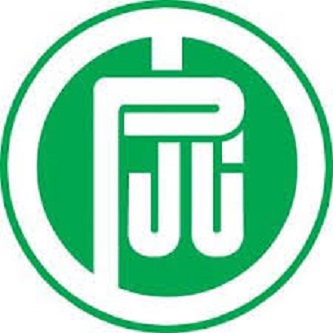 ---
Paris Junior College — located in Paris, Texas, about 100 miles northeast of Dallas — has been a part of the Lamar County community since 1924.
Paris Junior College offers Associate in Arts, Associate in Science and Associate in Applied Science degrees, as well as Certificates of Proficiency in technical/workforce fields. The college has expanded its academic curriculum through the years to encourage associate degree and university transfer candidates. Since establishing its first vocational program — jewelry and watchmaking in 1942 — the college has been aggressive in adding technical/workforce programs that will benefit students entering the workforce.
The campus of 54 tree-shaded acres includes 20 major buildings and residence halls and provides students a unique and pleasant environment for learning.
Paris Junior College also operates centers in Sulphur Springs, Texas, and in Greenville, Texas.
Vision
To be the educational provider of choice for the region.
Mission
Paris Junior College is a comprehensive community college serving the region's educational and training needs while strengthening the economic, social and cultural life of our diverse community.