Funeral service for Myra Shirley Crist will be held at 1:00 P.M. on Saturday, September 9, 2023, at First Baptist church of Yantis with Bro Danny Parker and Bro Byron George officiating. Interment will follow Yantis Cemetery with Wade Crist, John Crist, Joseph Crist, Jordan Crist, Daniel Wyatt, Shawn Wyatt,
Erick Trevizo, Robert Carden and Michael Hill serving as pallbearers. Honorary pallbearers will be
Jennifer Crist, Gus Crist, Cassie Giesecke, Destiny Garces, and Brittany Mahoney. Visitation will be held
Friday, September 8, 2023, from 6:00 to 9:00 P.M. Mrs. Crist passed away on September 4, 2023, at
Christus Mother Frances – Tyler.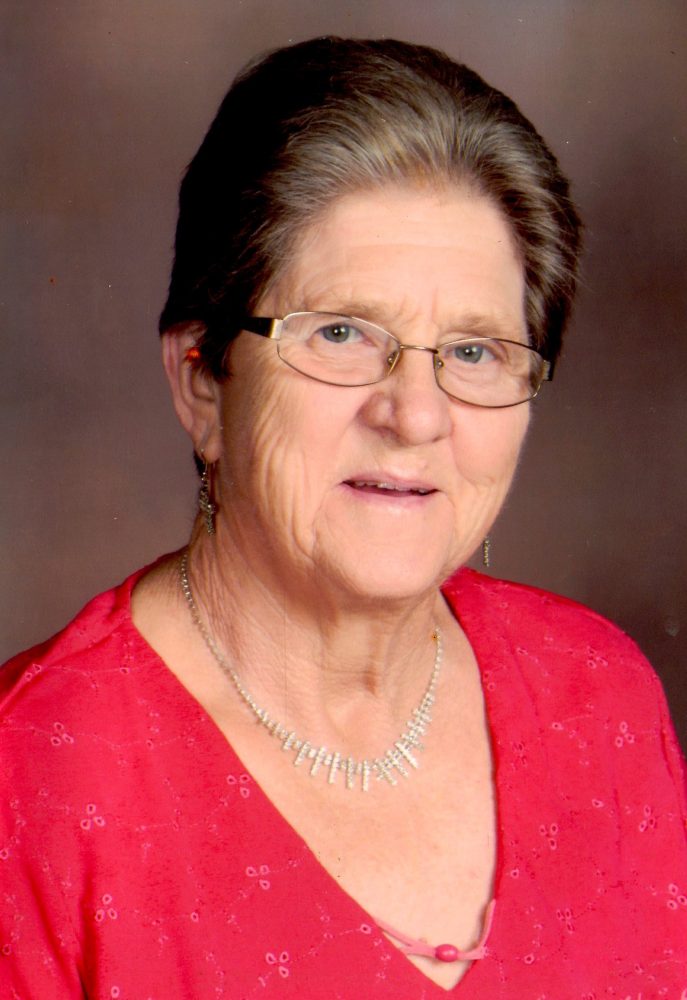 Myra was born on November 3, 1942, in Yantis, Texas to Roy Lee and Annie Lee (Cline) Shirley. She married William Wendell Crist on June 17, 1961, in Yantis, Texas. Myra worked for Yantis ISD for over 42 years. She started in the kitchen, then worked as a bus driver for 41 years, a nurse and made her way as a substitute teacher. Myra was an avid bowler; she was in the bowling league for over 40 years. She was also a part of the Yantis VFD. Beside her husband Wendell, Myra helped form the Little Dribblers and the T-Ball League in Yantis. Myra was the church secretary for many years at County Line Baptist Church. Myra was a member at the First Baptist Church in Yantis.
She is survived by her sons, Wesley Crist and wife, Deborah, Kelvin Crist and wife, Tammy, Rodney Crist and wife, Debbie, Nathan Crist, and wife Tina. Grandchildren Jennifer Crist (Caren), Wade Crist,
John Crist, Joseph Crist (Jennifer), Robert Carden (Sierra), Michael Hill (Samtha), Brittany Mahoney
(John), Cassie Giesecke (David), Daniel Wyatt (Erica), Shawn Wyatt (Kimberly), Jordan Crist, Destiny
Garces (Ryder). Myra is also survived by 31 Great Grandchildren and 2 Greatgreat Grandchildren, 3
Sister-in-Laws. And numerous cousins, nieces, and nephews.
Myra was preceded in death by her parents; husband; grandson, Gus Crist and brothers, Clarence Aaron
Shirley, and Kenneth Wayne Shirley.
Arrangements are under the direction of Murray-Orwosky Funeral Home.
The online register can be signed at www.murrayorwosky.com
---