Karla Sue (Rogers) Webber "Momma Karla" of Mount Vernon, Texas was called home September 7, 2023, surrounded by loved ones. Karla was born October 5, 1960, in Mount Pleasant, Texas to Larry Dean and Peggy Rue (Evans) Rogers. She married the love of her life, Roy Olen Webber on November 18, 1977. He preceded her in death on December 27, 2018, after 41 years of marriage.
Visitation will be at Sam B. Harvey Funeral Home on Sunday, September 10, 2023, at 2:00 pm. The Funeral Service will follow at 3:00 pm with Troy Hollingsworth officiating. Pallbearers are Kevin Rogers, Kent Rogers, Kyle Rogers, Arturo Muniz, Shannon Clawson, Michael Gentry, Rusty Garmon, and Randy Edge. Interment will be at the Mount Vernon City Cemetery.
Karla was known for her passion for beautiful floral arrangements she made while working as the manager of The Party Barn for over 30 years. Karla had a personality that will never be forgotten. She was always kind, full of love for everyone, and we can't leave out a little sassy. Karla spent her time enjoying family and friends gathering around her home, while drinking her morning and afternoon coffee. She will be remembered as a woman with a contagious smile and a heart filled with pure joy.
Karla is survived by her daughter, Julie and husband Chad Knotts, Sami and husband Arturo Muniz and children, Kevin and Crystal Rogers and children, Kent and Amanda Rogers, Kyle and Loretta Rogers and children, a lifelong co-worker friend Irita Gilstrap, with numerous extended families.
Karla was preceded in death by her husband, Roy Webber, parents, Larry Dean and Peggy Rogers; brother, Bubba (Vance Rogers) and her best friend, Hollie Weatherford.
Services entrusted to Sam B. Harvey Funeral Home. www.samharveyfuneralhome.com.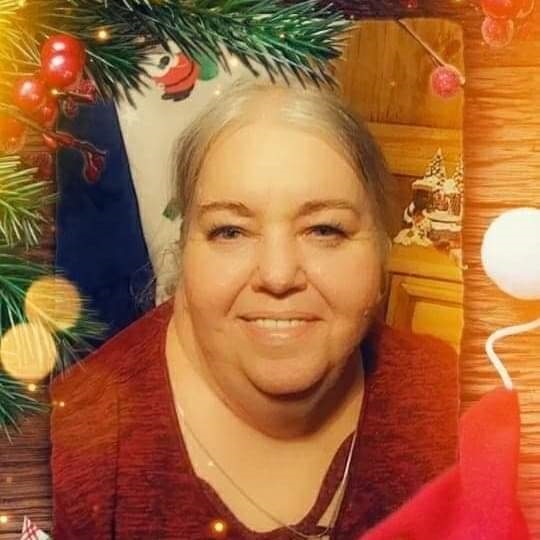 ---