Gala Silent Auction Committee Volunteers Hit the Streets
September 18, 2023 – Volunteers will be hitting the streets over the next couple of months to ask for donated items, gift certificates, or services to be included in the 2024 Hopkins County Health Care Foundation's 18th annual Gala auction.
The auction runs both online and in person and concludes at 10 pm the night of the Gala, January 27. In order to be respectful to donors, the committee has decided to take a different approach than usual.
"We know how often local businesses are asked to donate, so we are trying to rotate who is asked each year. We are just so thankful for the generosity of the local community for selflessly providing auction items," says Carolyn McKinney, silent auction chairperson.
Also new this year is to offer more one-of-a-kind experiences to go along with all the great items and gift certificates.
McKinney explained, "The committee has brainstormed some fun experiences and packages for bidders to try to win. A champagne tea in a private home and a local "getaway" are just a couple of the ideas the committee will pursue."
Auction items will be available to view online starting January 22 at LOLGala2024.GiveSmart.com. The committee hopes to earn $30,000 from the silent auction to help with the overall Gala goal of $265,000.
The deadline to submit auction items is November 1 so that the maximum amount of advertising of the donors and items may be secured.
Those wishing to donate an item, gift certificate, or experience may contact the Hopkins County Health Care Foundation at 903-438-4799 or [email protected].
The Foundation is a 501 (c) (3) non-profit organization. Gifts maybe tax-deductible as allowed by the IRS. All funds raised are used to improve healthcare in Hopkins County.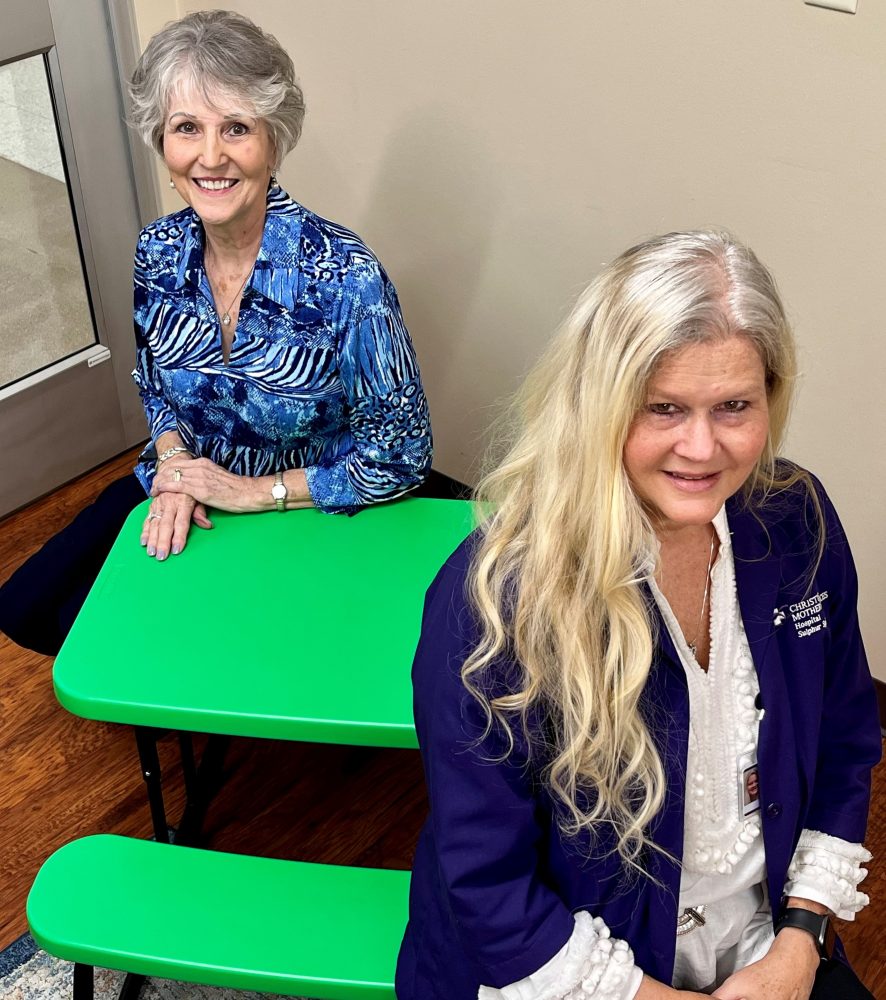 Photo: Carolyn McKinney (left), Gala silent auction committee chairperson and Jill Harvey, Gala silent auction committee, show off the first item donated to the Hopkins County Health Care Foundation's 18 th Annual Gala to be held on January 27, 2024. Jill and her husband Paul donated a festive children's picnic table for live auction. Visit LOLGala2024.GiveSmart.com for more information.