September 30, 2023 – Each year the items offered as part of the Gala live auction cover the gamut of options. From trips and sporting excursions to a lady's luxury package and one-of-a-kind items. These unique offerings are all for a good cause…improved Hopkins County healthcare.
Though Gala silent auction items may be bid on in person or online, bidders must be present (or have a friend in attendance willing to bid) in order to participate in the live auction.
This annual change-over keeps items fresh and bidders eager to take home special pieces or experiences.
2024 Gala Chairs Kim and John Sellers have some clever ideas in mind as well, which are sure to delight the crowd.
"We have some really fun things in the works and hope to have those come together in the next couple of months," said John.
Kim added, "We really want guests to have an opportunity to bid on some unusual items as well as the fan favorites from the past."
The live auction is conducted by an auctioneer, usually Tanner Ragan and/or Don Sapaugh. Volunteers act as spotters pointing our bids to the auctioneers. The crowd enjoys watching the lively auction to see who wins.
Live auction items will be featured on the Hopkins County Health Care Foundation's Facebook page, local media outlets, in the Gala program, and on the 2024 Gala website LOLGala2024.GiveSmart.com.
The committee hopes to earn $65,000 from the live auction to help cover the overall Gala goal of $265,000.
The deadline to submit live auction items is November 1 so that the maximum amount of advertising of the donors and items may be secured.
Those wishing to donate a unique item or experience may contact the Hopkins County Health Care Foundation at 903-438-4799 or [email protected].
The Foundation is a 501 (c) (3) non-profit organization. Gifts may be tax-deductible as allowed by the IRS. All funds raised are used to improve healthcare in Hopkins County.
#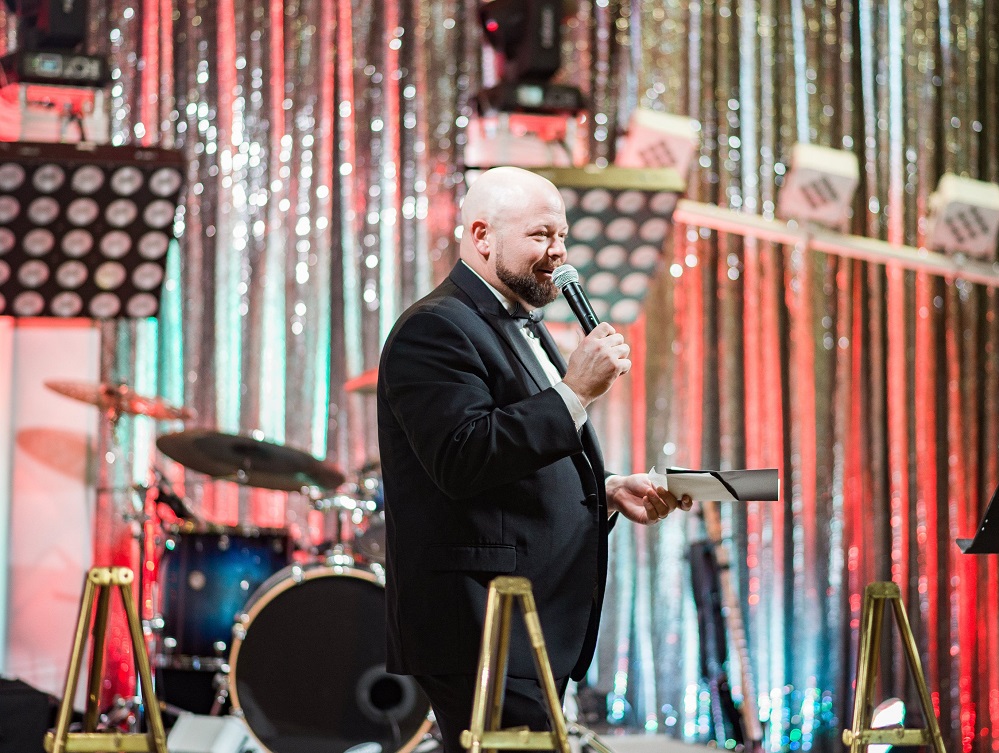 Photo: Auctioneer Tanner Ragan warms up the Gala crowd before selling items/experiences to
the high bidders at the 2019 Gala.