Bro. Thomas Edward Hall, age 88, went to be with his Lord on September 8, 2023. He was at peace in his home and surrounded by family. Bro. Tommy's memorial will be celebrated on Friday, September 15, 2023 at 11am at Davis Street Baptist Church in Sulphur Springs, TX with a visitation beforehand at 10am. His earthly body will be cremated, and the ashes will be given to the family to memorialize as they see fit.
He was born June 7, 1935 in Lone Oak, Texas, shortly before his family relocated to Idabel, Oklahoma.
He was the son of the late Dr. W.F. and Ethel Hall. He is preceded in glory by his parents, his brother Joe Hall, his wife Glenda Hall, and his grandson Robert George Damesworth III.
Bro. Tommy attended Idabel High School and graduated in 1953. He graduated from seminary at Jacksonville Baptist College in 1956. He surrendered his life to the ministry of preaching the Gospel at age 18, and spent 58 years serving as the dedicated pastor of 8 Baptist churches—including 18 years at Davis Street Baptist Church in Sulphur Springs, Texas until his retirement.
You'd be hard-pressed to find a man more well liked than Bro. Tommy. It was almost impossible to go anywhere with him, even hours away from home, without running into someone he knew or whose life he had touched. His own love for the people around him was at the heart of what made Bro. Tommy an incredible pastor, father, "Poppy," and friend. If he had it and you needed it, he wouldn't hesitate to give it. He was tireless, for many years preaching 3 sermons a week, teaching a Sunday School class, and making the rounds to visit the aging and the sick.
He will be especially remembered for his sociability and sense of humor. Whether it was gags and practical jokes with his preacher buddies and church members, or just the ability to let go and have a big laugh, there was almost always a spirit of fun and lightheartedness about him. The grandchild writing this specifically remembers a sign over the door of his church office that read, "If buttheads could fly, this place would be an airport."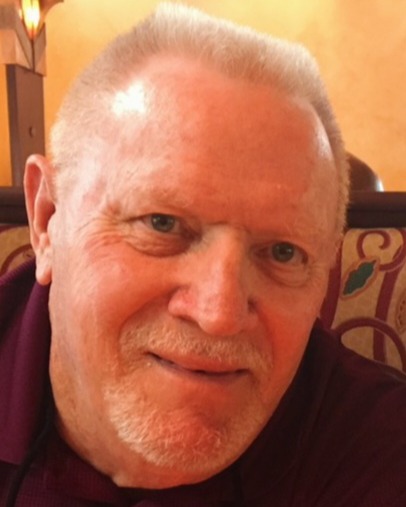 If you knew Bro. Tommy, you know how special he was. The impact of his life and ministry spread far and wide during his life, both for his congregations and for those he comforted and prayed with one-on-one. For his family, he was the centerpiece, the spiritual patriarch, and the nucleus that everything connected back to. While he will be sorely missed, we take heart that he woke up in Paradise, and that the first thing he heard was "Well done, my good and faithful servant."
Brother Tommy is survived by his children: son David Hall and wife Carol Hall, daughter Jamie White and husband Clarence White, daughter Kathryn Harvick and husband Michael Harvick, and daughter Jodi Damesworth; his grandchildren: Heather Roy and husband Chris Roy, John Hall and wife Lacey
Hall, Matthew Hall and wife Laura Hall, Clinton Kirby Brown, Kelsey Brown, Caleb Brown, Calli
Damesworth, and Caden Damesworth; his great-grandchildren: Tucker Hall, Abby Roy, Mia Hall, Allie
Rose Hall, Andi Hall, Laney Hall, Evan Hall, and Asher Hall; his great-great-granddaughter Emerson
Hall; and his nieces Janet Hall and Laura Hall.
Flowers may be sent via Murray-Orwosky Funeral Home (murrayorwosky.com).
Arrangements are under the direction of Murray-Orwosky Funeral Home.
The online register can be signed at www.murrayorwosky.com
---