Tommye was born April 22, 1932, at Amherst, (Lamb County) Texas to Thomas J. and Ava Lou (Staggs) Williams. She graduated from high school in 1950 from Levelland, Texas. The family moved to Albany, Texas in June 1950. Tommye married Donald J. Drewry on September 16, 1950, in Portales, New Mexico.
The couple moved to Commerce, Texas where they both became very involved in their church and community. Tommye retired from East Texas State University. She was a member of Ridge Crest Baptist Church, where she taught children's Sunday school for many years and served as church treasurer. She made many trips across the U.S. with her great friends, Nora Chessher and Pearl Wilson. Tommye moved to Sulphur Springs, Texas in 2017 to be nearer to her brother and sister.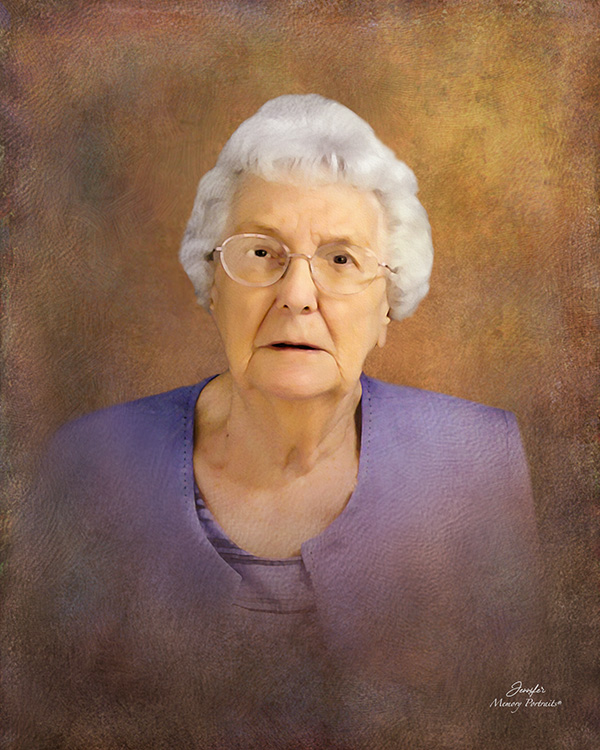 Tommye was preceded in death by her beloved husband; her parents; her sister Geraldine McBride; brother Odell Williams; sisters-in-law, LaVelle Williams and Juanita Williams; and brothers-in-law, Travis C. Roland, Jerry Anderson, and Cecil McBride.
Tommye is survived by her sister, Ruth J. Rowland of Foster, Oklahoma; brother J.G. Williams and sister Sue Anderson, both of Sulphur Springs, Texas; and numerous nieces and nephews, as well as great nieces and nephews on both the Williams and Drewry sides of the family.
Graveside services were held at 9:30 a.m., Thursday, August 31, 2003 at Restlawn Memorial Park Cemetery and officiated by Mike Eason.
Arrangements are under the direction of West Oaks Funeral Home.
www.westoaksfuneralhome.com
---