August 30, 2023 – Along the banks of the North Sulphur River, construction is underway on Lake Ralph Hall which will evenutally cover 12 square miles. The Upper Trinity Regional Water District (UTRWD) is in charge of the project. Construction of the new lake has displaced a fossil park along the shores under a the State Highway 34 bridge, but fossil hunters are still in luck as a temporary park has opened while construction of the reservoir is ongoing. The temporary park is located immediately east of Farm to Market Road 2990, on the north side of the river, just west of the old park site. This temporary fossil park will remain open until construction of Lake Ralph Hall is finished, according to the water district.
A new permanent fossil park can be created downstream of the lake's dam, UTRWD said. UTRWD and the city of Ladonia "are working to select another spot where fossil hunters can continue to easily access the river bottom after the reservoir is built. By offering access to different locations on the Sulphur River, the park relocation will provide opportunities for additional untapped fossil discoveries," UTRWD said in a statement on its website.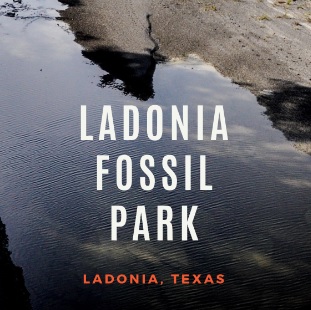 The fossil park will continue to be a huge draw for tourists looking for prehistoric artifacts washed away by water that removes sediment from the fossil beds. The largest piece recovered so far is a six-foot section of jawbone from a mosasaurus, an "underwater lizard" that used to swim in the region tens of thousands of years ago, back when it was a sea. The jawbone is being kept at the Perot Museum of Science in downtown Dallas.
To find out more information including location and hours of the temporary park, visit the City Of Ladonia's webpage about the park. Ladonia Temporary Fossil Park