Mary Elaine Adams, age 87, of Talco, Texas passed away suddenly on Sunday, July 30, 2023.
Elaine was born on January 25, 1936, in Franklin County, Texas to H.H. "Doc" and Mary Lou (Brown) Weatherford.  Elaine married the love of her life, Zack Adams on August 8, 1953.  She followed Zack during his time in the U.S. Army.  While Zack was stationed in Fort Bragg, North Carolina, their one and only child, Norma Lynn Adams Christenberry, was born.  Their family created a lifetime of wonderful memories and Zack and Elaine were just 9 days away from their 70th wedding anniversary when she entered the gates of Heaven.
Elaine was elected as Franklin County Clerk and worked at the First National Bank of Mount Vernon. She was a charter member of the Mount Vernon Key Club, President of the Mount Vernon PTA, and a faithful lifetime member of First Baptist Church Mount Vernon. Sharing her love for Jesus was a priority in her walk of faith. Elaine served God by delivering homegrown vegetables, deviled eggs, and homemade baked goods such as pies, cakes, and peanut patties to families, friends, and anyone in need. She sent cards on a regular basis to family and friends to let them know that she cared for them.
Elaine was also well-known in her role as "Granny" to her two grandchildren, Cody and Danielle, and six great grandchildren. To Granny, the grandkids were always in need of being loved on, hugged on, and being fed again. She loved her "Granny-babies" in every single way possible.
All the neighborhood kids were entertained at Zack and Elaine's house on a regular basis. After the kids finished fishing or playing basketball, they would cool off in the house or on the back porch as Elaine filled them full of sodas, M&M's, and numerous other treats before they went home.
Elaine was preceded in death by her parents, Doc and Mary Lou Weatherford; brother, Rex Weatherford; sister and brother-in-law, Martha and Frankie Newsome; and brothers-in-law, Grady Teague and Kennith Swinford.
Those left to forever cherish her memory are her husband Zack Adams of Talco, Texas; daughter, Lynn Christenberry and husband Danny of Saltillo, Texas; Grandchildren, Cody Christenberry and wife Kristin of Lone Oak, Texas and Danielle Galow and husband Marty of College Station, Texas; Great grandchildren, Nash, Konnor, Zoey, Belle, Darcey, and Kason; Siblings and their spouses, Jean Teague, Betty and Glen Zachary, Linda Swinford, Lex Weatherford, Ricky and Judy Weatherford; sister-in-law, Myrtle Fern and Bobby Kilcrease; And numerous nieces and nephews.
Visitation will be on Saturday, August 5, 2023, at First Baptist Church of Mount Vernon from 9:00-10:00 a.m. The funeral service will immediately follow at 10:00 a.m. with Pastor Pepper Puryear officiating. Pallbearers will be Danny Christenberry, Cody Christenberry, Marty Galow, Nash James, Kason Christenberry, Brooksey Crow, and Lanny Ramsay.
Services entrusted to Sam B. Harvey Funeral Home.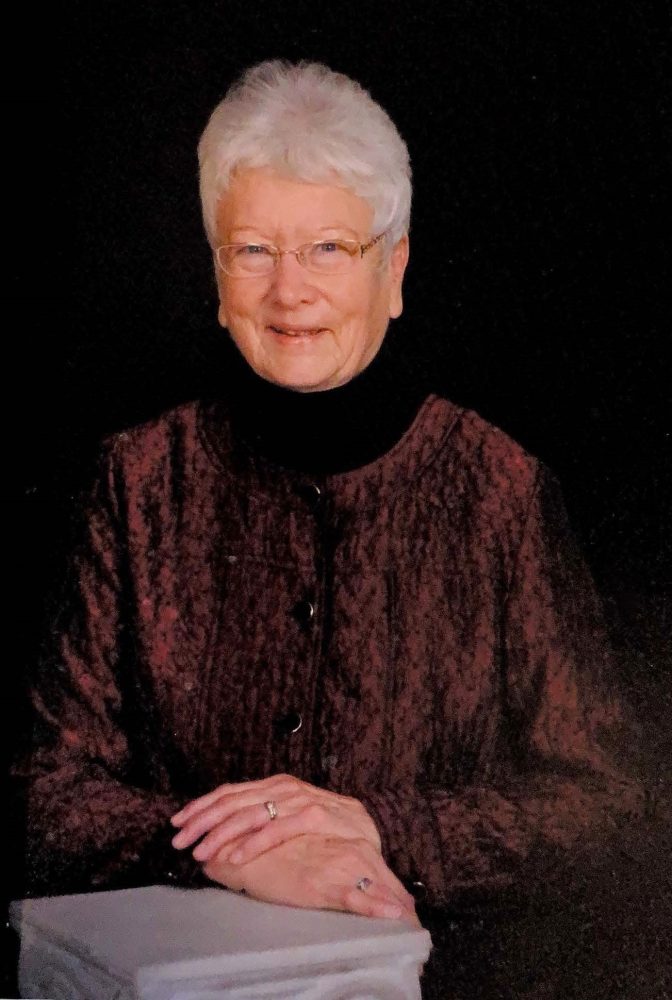 ---