Joy Of Hope Holds First Press Conference
August 21, 2023 – At 11AM Monday August 21st, 2023, Joy Of Hope, Inc held a press conference at the Hopkins County Courthouse. It was an occasion to get the word out to the people of Texas. For the blind or vision impaired, it was a message of outreach and that help is coming.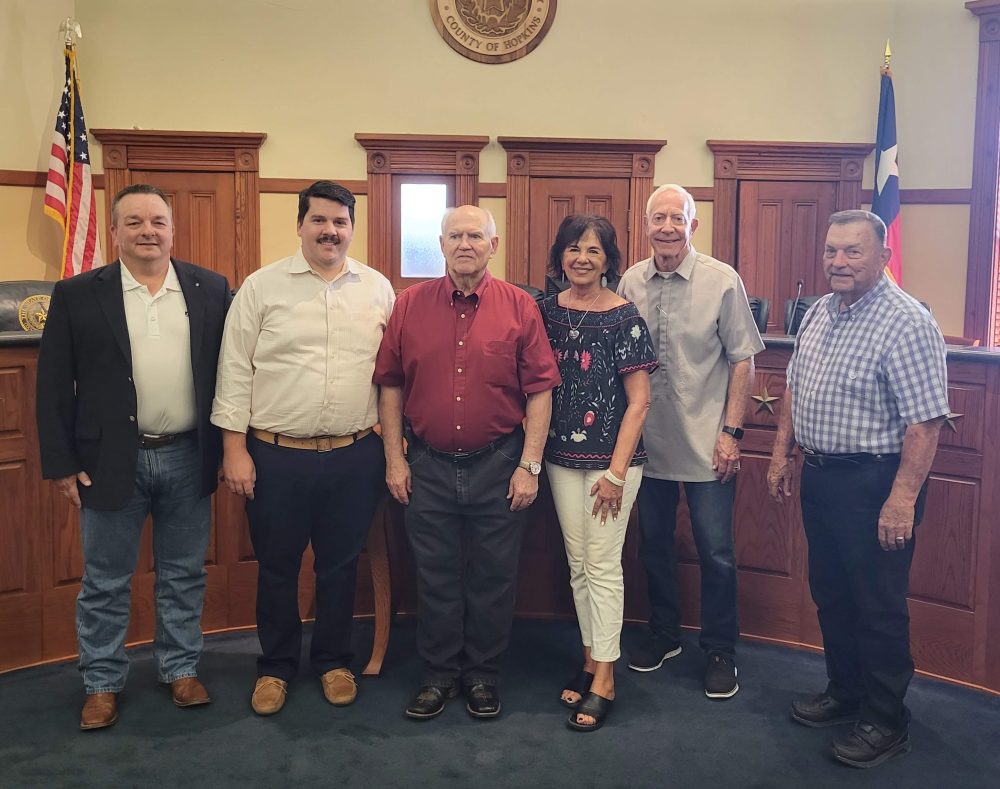 The board is excited to get started. They have found a property inside Sulphur Springs city limits that appears to fit their anticipated needs. "We will need space to house people who are studying at Joy Of Hope. This will be a live in facility." said Wheat.
Wheat, who is the vision behind Joy Of Hope, stated the closest live in facility for the blind is in Austin. He feels blind people desperately need a place to fellowship.
Wheat hopes to include people with diabetes as well.
"You can be visually impaired, without being blind. These people need to know that someone cares. They need to be able to reach out." said Wheat.
There are state programs available to help blind people. Wheat is eager to share information on these programs, and is a phone call away. 214 803 5552
The purpose of Joy of Hope is to provide life skills and education to individuals affected by vision impairment, blindness, diabetes and others.
How To Help
Joy Of Hope is a registered 501 (c)(3) charity, and donations may be tax deductible. Right now financial donations can be made via check, delivered by US Mail. Here is the address:
Joy Of Hope, Inc
P.O. Box 74
Sulphur Springs
,
TX
75483
What is Next for Joy Of Hope
Board members said that a web presence will be complete this week, and that all additional information will be available there.
Anyone who thinks they might benefit from Joy Of Hope is encourage to contact Jonny Wheat. The board is still collecting information on potential needs. Any input will help shape evolving offerings.