Hopkins County Commissioners Court Supports Meal-A-Day
August 14, 2023 – The Hopkins County Commissioners Court unanimously voted to support the Hopkins County based Meal-A-Day program.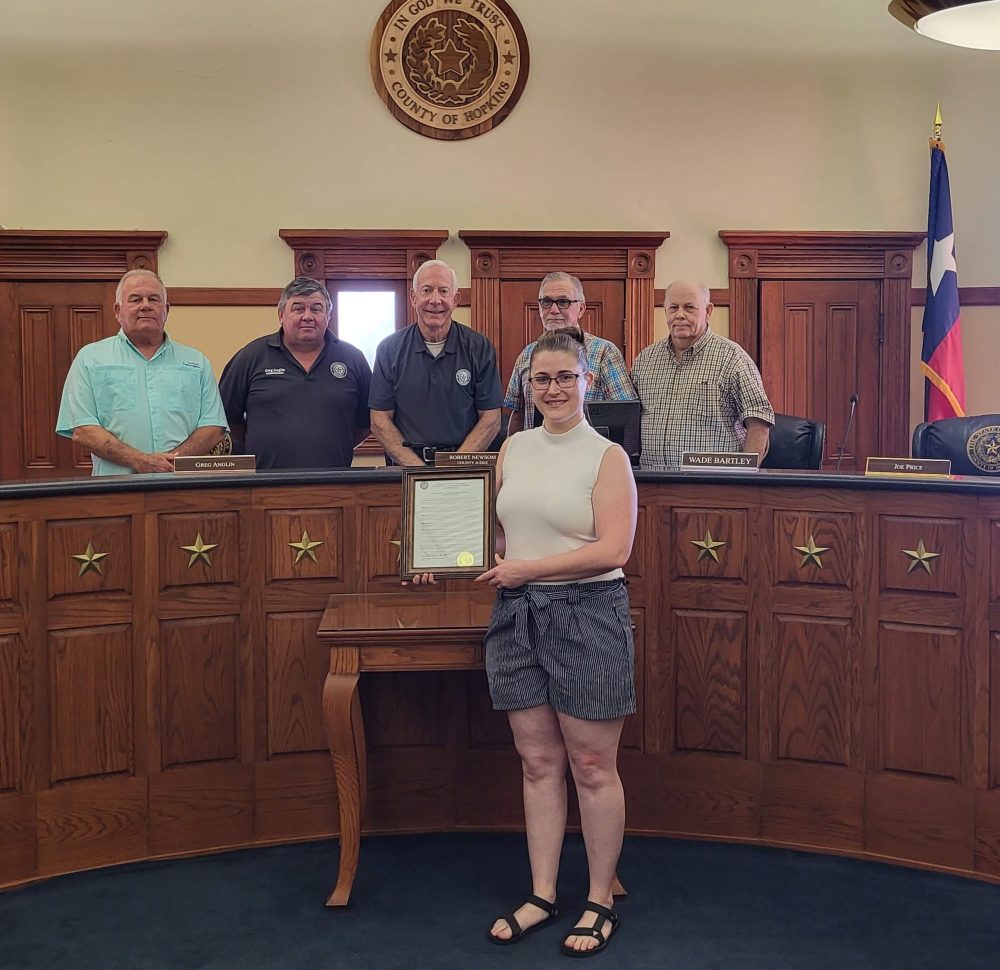 Meal-A-Day Director Amanda Dietlin was on hand to receive the proclamation and a check for over two thousand dollars. Dietline made a brief presentation and answered several questions from commissioners regarding where the funds will be used.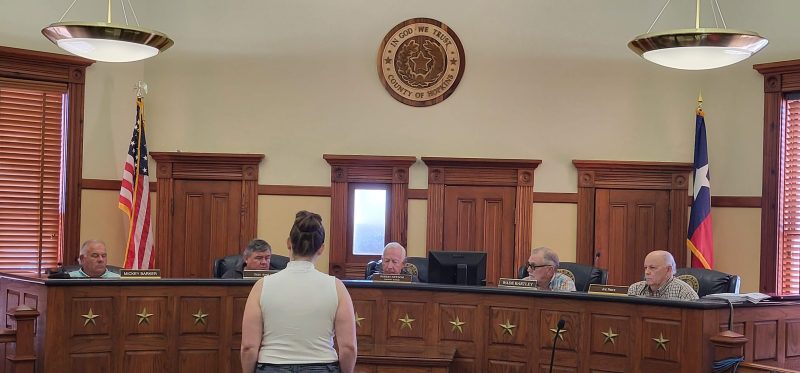 "Not only will this money be used in Hopkins County exclusively, but this financial support from the County is required for a grant we are applying for this fall." said Dietlin. The Court moved quickly after a presentation by Dietlin was made at the a work session last month. "We have a September application window, so we really appreciate the support. We were kinda sweating whether we could apply for the grant or not."
Meal-A-Day is anticipating some additional costs when the new Senior Center is opened. MAD will need to purchase equipment. One of the most anticipated purchases will be a larger oven. Shelving for the pantry will also be needed.
The City of Sulphur Springs provides space and pays for utilities used by MAD. MAD would not be able to deliver $2 meals without all the support. "The City has been great to us.", said Dietlin. A request for similar financial support was made to the City Council last month.