The second week of the robotics coding camp offered at Paris Junior College Sulphur Springs Center campus, which will be held from July 24-28, still has openings for students entering the 6th through 8th grades during the 2022-2023 school year.
Applications for attending this session of the coding camp should be submitted as soon as possible.
Applications are available at the PJC-Sulphur Springs campus. For more information call the campus at 903-885-1232. Important forms and the camp application may be found at https://www.parisjc.edu/downloads/coding-camp-flyer.pdf.
The Robotics Coding Camp will allow students to explore the fields of science, technology, engineering, and math. By using a snap-together robotics system, students will be able to design, build and code an endless variety of robots; watch code come alive on a physical robot and apply key STEM skills.
Camps are held Monday through Friday from 9:00 a.m. to 3:30 p.m. Students may be dropped off at 8:45 a.m. and picked up by 3:15 p.m. at the PJC-Sulphur Springs campus.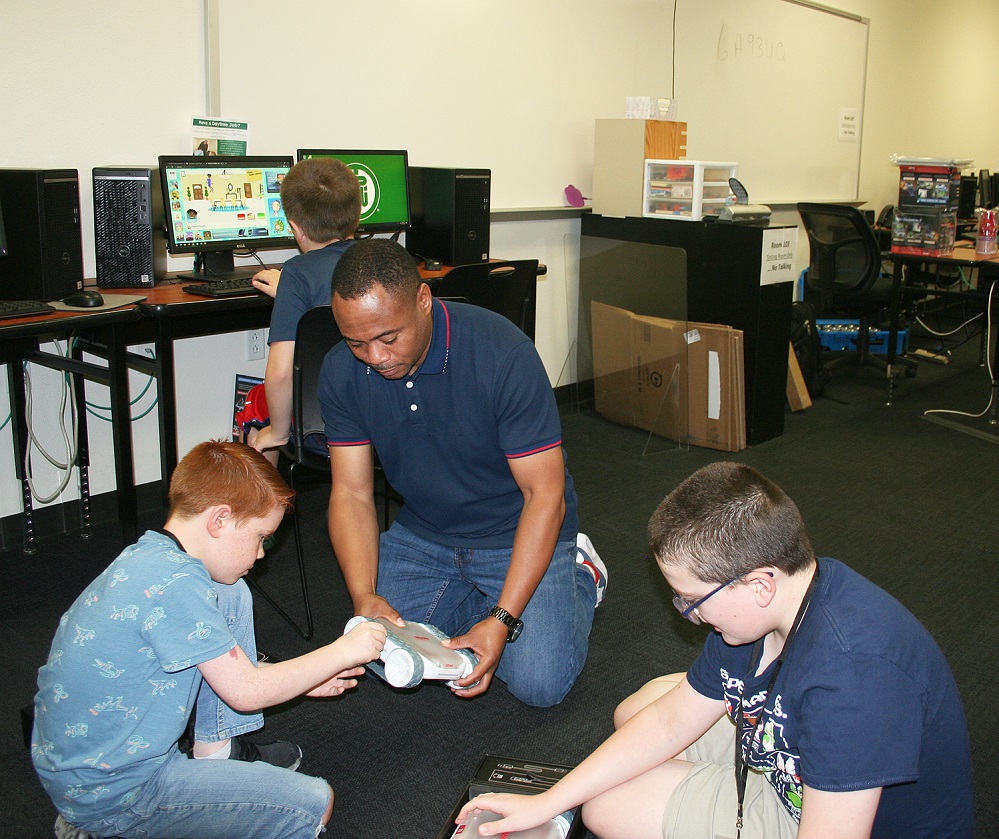 CODING CAMP
A second session of the PJC Coding Camp for 6th through 8th graders will be held July 24-28 at the PJC-Sulphur Springs Center campus. PJC computer science instructor Cedric Crawford, above, is the camp instructor and is helping a camper assemble at robotic vehicle. For more information and applications, call the PJC-Sulphur Springs campus at 903-885-1232.
---
Paris Junior College — located in Paris, Texas, about 100 miles northeast of Dallas — has been a part of the Lamar County community since 1924.
Paris Junior College offers Associate in Arts, Associate in Science and Associate in Applied Science degrees, as well as Certificates of Proficiency in technical/workforce fields. The college has expanded its academic curriculum through the years to encourage associate degree and university transfer candidates. Since establishing its first vocational program — jewelry and watchmaking in 1942 — the college has been aggressive in adding technical/workforce programs that will benefit students entering the workforce.
The campus of 54 tree-shaded acres includes 20 major buildings and residence halls and provides students a unique and pleasant environment for learning.
Paris Junior College also operates centers in Sulphur Springs, Texas, and in Greenville, Texas.
Vision
To be the educational provider of choice for the region.
Mission
Paris Junior College is a comprehensive community college serving the region's educational and training needs while strengthening the economic, social and cultural life of our diverse community.