July 7, 2023 – Hopkins County Deputies, while patrolling the western edge of Hopkins County, located a vehicle stopped along I-30. The Mazda CX-7 was parked at the intersection of FM 499 and the I-30 north service road near Cumby, TX.
Inside the SUV, they noticed a man slumped over the steering wheel. The man appeared to be asleep. Deputies noticed a can of compressed air in his lap, and his pants were down.
CAS EUGENE EDWARDS, age 47 of Mustang, OK, was asked to exit the vehicle. Edwards was nervous, deceptive and would not make eye contact. When asked if there was any marijuana in the car, Edwards said 'no'. When asked if there was any methamphetamine in the car, Edwards gave a delayed and slurred 'no', and broke eye contact.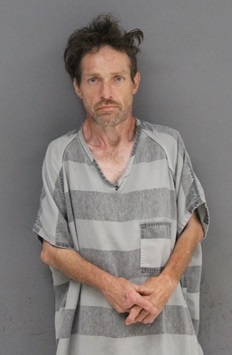 A probable cause search was performed. A bag of methamphetamine, a syringe, and scales was located. A driving licence was found, and it confirmed his identity.
Edwards was arrested and transported to Hopkins County Jail. His Mazda was impounded. He is charged with:
1 481.115(D) POSS CS PG 1/1-B >=4G<200G
If you have an emergency, dial 9-1-1
The Hopkins County Sheriff's Office is located at 298 Rosemont Sulphur Springs, TX 75482. You can reach them for non-emergency matters at (903) 438-4040.