Hopkins County Sheriff Releases Some New Information on Tipps Arrests
July 19, 2023 – After the arrest of husband and wife, David and Jessica Tipps, a few more details of Jessica's arrest are available.
Around 12 PM Tuesday, a search warrant was served at the couples home. The warrant was related to the disturbance and arrest of the David Reed Tipps. Tipps, who is a police officer, was charged with several counts of assault and aggravated kidnapping. See that story here.
While deputies and the Texas Rangers were searching the premises, methamphetamines were found. Jessica was mirandized and interviewed. She was the only one home at the time. She was asked about the controlled substances. She reportedly confessed to using meth just before law enforcement arrived, and that all the meth belonged solely to her. The methamphetamine weighted around 0.65 grams. Jessica was arrested around 4pm that afternoon.
At the time of this publication, both individuals were in Hopkins County Jail. David Tipps' bond set at $400,000. Jessica Tipps' bond set at $5,000. No images of the couple have been released.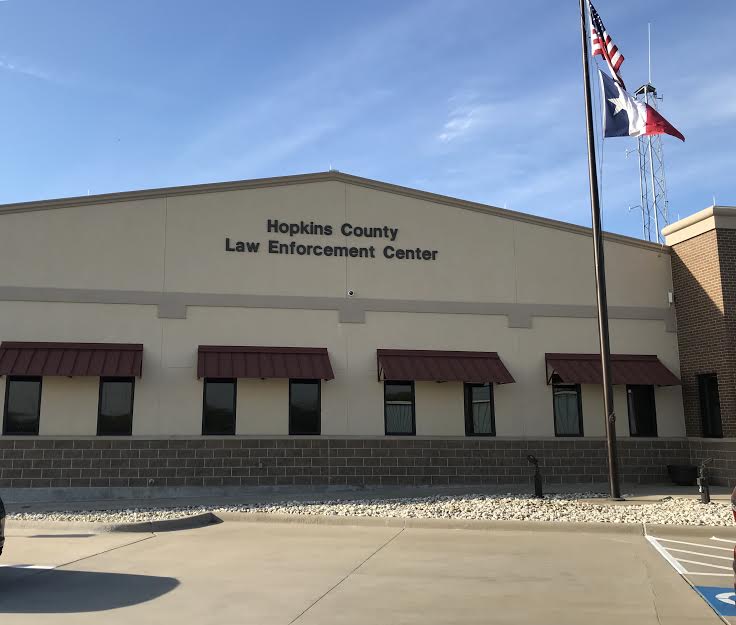 If you have an emergency, dial 9-1-1
The Hopkins County Sheriff's Office is located at 298 Rosemont Sulphur Springs, TX 75482. You can reach them for non-emergency matters at (903) 438-4040.