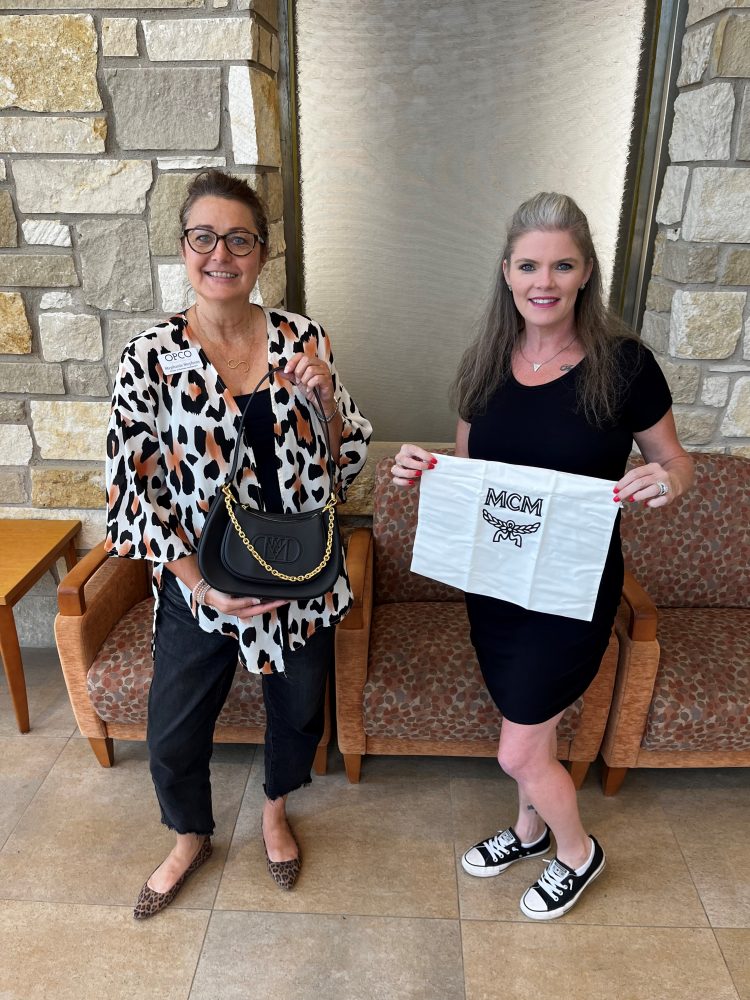 Sunny Springs Nursing & Rehab is bringing smiles and a sleek bag to Designer Handbag Bingo. Stephanie Stephens and Amanda Yarbrough show off the MCM handbag which will be a prize at the annual bingo event hosted by the Hopkins County Health Care Foundation.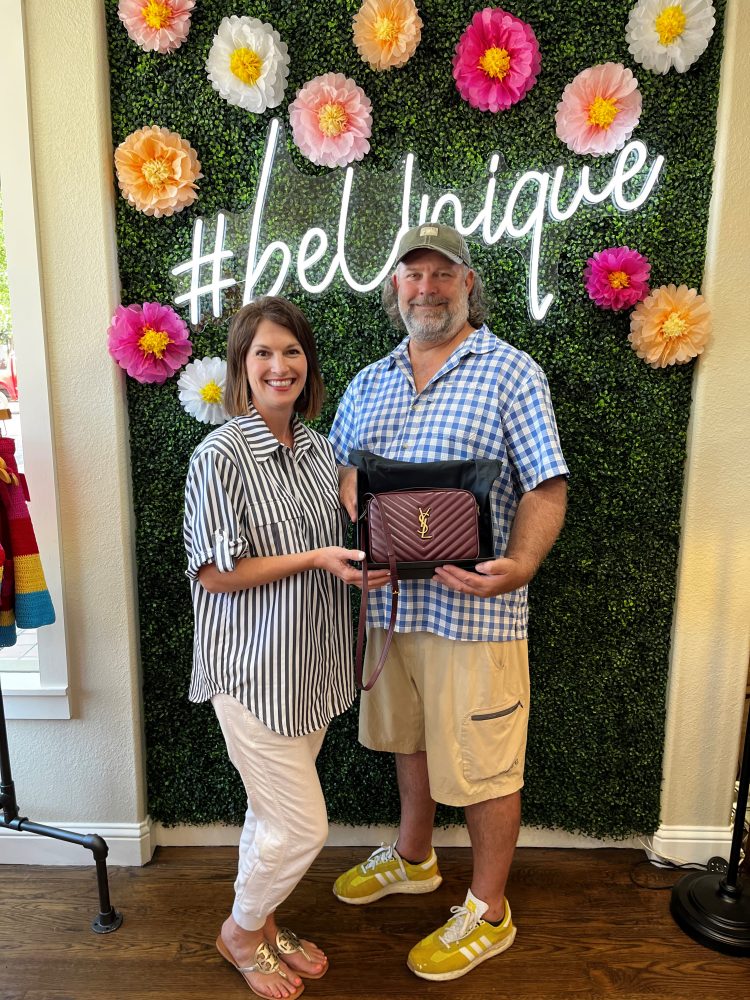 Everything Unique owners Carrie and Steve Nuckolls can't wait to see who wins the bag they are sponsoring for the Hopkins County Health Care Foundation's Designer Handbag Bingo. This YSL stunner is sure to make the winner happy!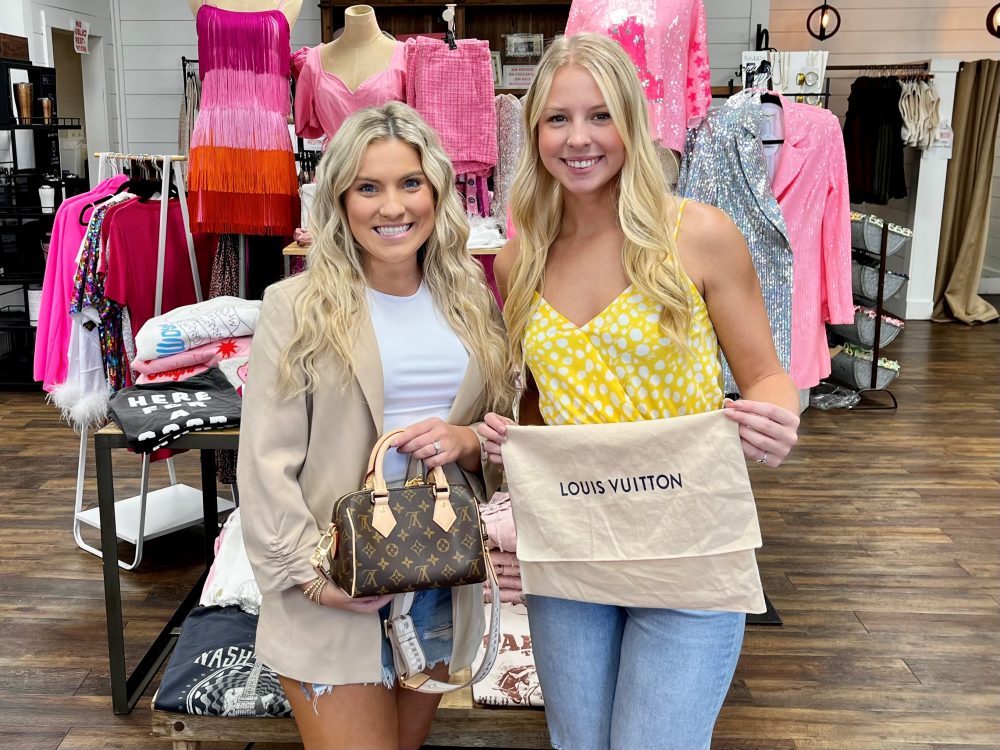 Sister Babyz owner Maci Fowler loves to sponsor a Louis Vuitton bag for Designer Handbag Bingo. This year, she chose the Speedy with guitar strap modeled by Chandler Bain and Maddy Powell. Who will be carrying this lovely around town after bingo?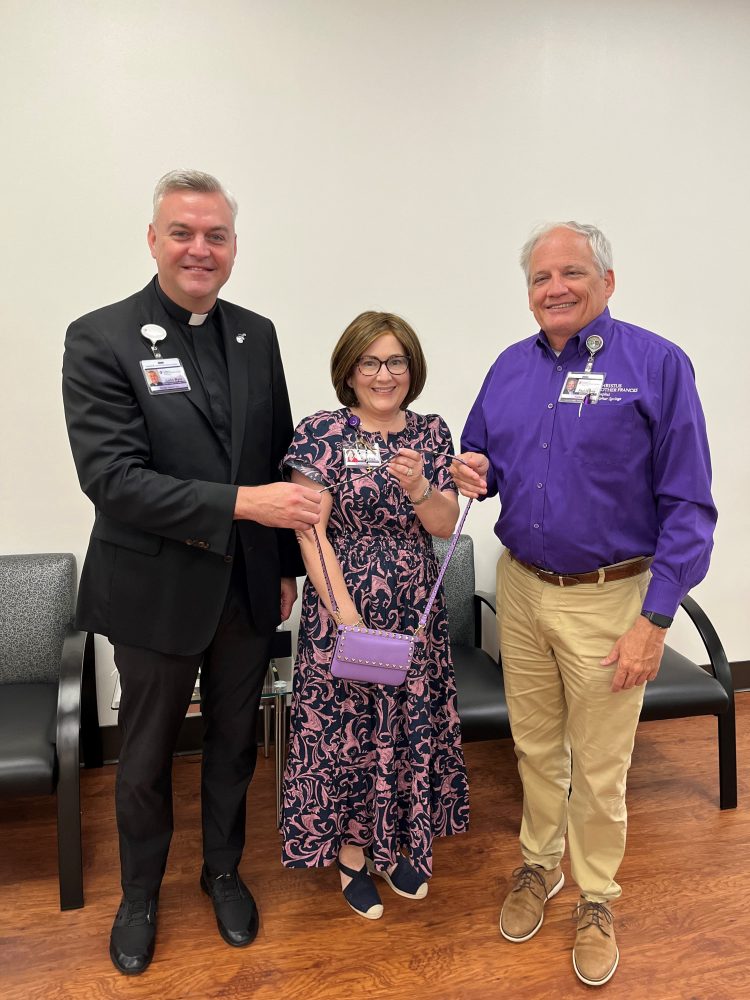 CHRISTUS Mother Frances Hospital – Sulphur Springs provides quality health care to our region. They are also providing this quality Valentino Garavani Rockstud bag, in hospital colors, for a bingo winner to take home after the Hopkins County Health Care Foundation's Designer Handbag Bingo. Photographed with the bag are hospital staff Fr. Justin Riley (left) and Paul Harvey (right), joined by Kayla Price of the Foundation.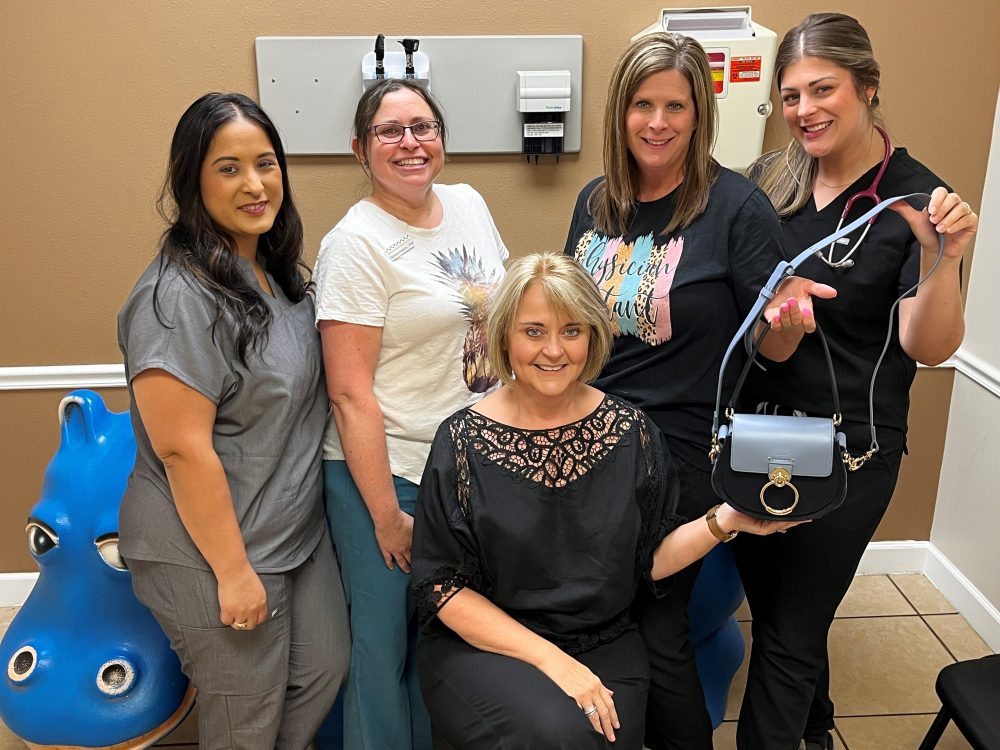 Jordan's Place Pediatrics is passionate about child health and community health. To support both, they have chosen to sponsor Designer Handbag Bingo, the proceeds of which will be used to provide support to local health care initiatives. Displaying the Chloe bag Jordan's Place is sponsoring is Dr. Sherri Barclay (seated), Andrea Alvarez, Stephanie Hawkins, Chandra Oud, and Macy Sims.