Contreras Attacks Elderly Patron at Local Watering Hole
July 5, 2023 – TONY CONTRERAS, age 30 from Sulphur Springs, TX, was arrested early in the morning of July 5, 2023.
Sulphur Springs Police responded to an assault call at around 1AM. At the scene they found an elderly individual with minor injuries to his leg, arm and head. The victim told police he had been kicked, punched and pushed by CONTRERAS. CONTRERAS had a minor laceration on one of his hands.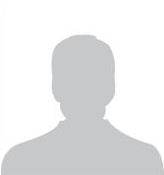 CONTRERAS was arrested and transported to the Hopkins County Jail. His bond is set at $10,000. He is charged with:
22.01(C)(1) ASSAULT AGAINST ELDERLY OR DISABLED INDIVIDUAL

KSSTRadio.com publishes Sulphur Springs Police Department reports and news. The Police Department is located at 125 Davis St., Sulphur Springs, Texas. Non-emergency calls can be made to (903) 885-7602.
If you have an emergency dial 9-1-1.
The Sulphur Springs Police Department continues to serve its citizens with pride in its overall mission and will strive to provide the best possible police force in the 21st century.
If you have an emergency, dial 9-1-1
The Hopkins County Sheriff's Office is located at 298 Rosemont Sulphur Springs, TX 75482. You can reach them for non-emergency matters at (903) 438-4040.