Join us for a fun and interactive Business After Hours this week at Red River Credit Union from 4:30 p.m. to 6 p.m. Thursday, July 20.
Business After Hours is a great way to interact and network with other business professionals and members of the community. You don't have to be a Chamber member to attend and there is no cost.
Red River Credit Union is located at 822 Gilmer St.
Stewing About It
If you are a returning stew cook or a new cook who wants to get in on the biggest annual event in Hopkins County, it's time to start registering.
Registration for stew cooks is now available online at HopkinsChamber.org. The cost remains the same for our cooks — $100 registration fee. You can also pre-order this year's T-shirt with Stew Cook on the back for just $20 each.
If you are a returning stew cook, check your email account for a form sent from us, and if you don't do email, then you should have received a registration form in the mail.
The 54th Annual Hopkins County Stew Festival, presented by Alliance Bank, has been able to keep its costs down because of our generous businesses in the community, and the cost just got even cheaper for some families.
Signature Solar and the Chamber announced last week that children 12 and under will eat free at the festival on Saturday, Oct. 28, due to Signature Solar's generous sponsorship.
Children will still need tickets, which can be obtained either online or via paper tickets. Online tickets, which are $8 each for everyone 13 years and older, will be available July 1 at HopkinsChamber.org. Paper tickets will be available Aug. 1 at the Chamber and local banks. City National Bank will be sponsoring the Friday night festivities, Oct. 27, and we will be announcing that line-up soon.
Thanks to all of our sponsors who make the stew festival affordable for families in Hopkins County. Follow the Chamber's Instagram and Facebook accounts for spotlights on our sponsors and updates on the stew festival.
Real Estate Meet Up
All realtors, investors, builders, lenders and vendors who work in real estate are invited to a Meet Up and Happy Hour from 4-6 p.m. Thursday, July 13, at Backstory Brewery. Network with industry experts and get your first drink/appetizer on the house. The event is sponsored by Money Law and Title, Supreme Lending, CK Experts and Tully Insurance Agency.
Mammography Screening
Hunt Regional Healthcare's Tubby Adkisson Mobile Mammography Coach will be at the Spring Village Shopping Center on Thursday, July 27. All insurance accepted at Hunt Regional are also accepted for the Mobile Mammography Coach, including Medicare and Medicaid. For those not using insurance, a prepaid pricing of $200 for a 3D mammogram is available.
To schedule individual screening mammograms or bone density, please call 903-408-5010. Appointments and pre-registration are requested.
Leadership Sulphur Springs
Even if you think you know Sulphur Springs and Hopkins County, you are sure to learn a lot through Leadership Sulphur Springs, which is back on this year, with applications online!
The leadership class is for Hopkins County men and women who want to learn and become more invested in their local community. It's an intensive nine-month program that immerses the participants in the business and government of Sulphur Springs and Hopkins County.
The tentative dates for this year's program are attached to the application, which can be accessed at HopkinsChamber.org.
The registration fee is $500 and that covers the cost of the food, drinks, transportation, etc. for the year.
Hopkins County Law Enforcement
The Hopkins County Law Enforcement Association will have a Golf Tournament fundraiser at the Sulphur Springs Country Club on Aug. 21. The four-person teams will tee off at 10 a.m. For sponsor or player information, call Michael Russell at 903-438-4040 or email [email protected].
Wedding Expo
The DIY Wedding Expo is coming back to the Civic Center from noon to 5 p.m. on Sept. 23. For more information on sponsorships or vendor spaces, contact Tracey Treadway at 214-683-7669 or [email protected].
Ribbon Cutting
East Texas Surgery Center hosted a ribbon cutting at noon on Friday, July 14, at their office at 1402 Medical Drive. Please welcome them to the community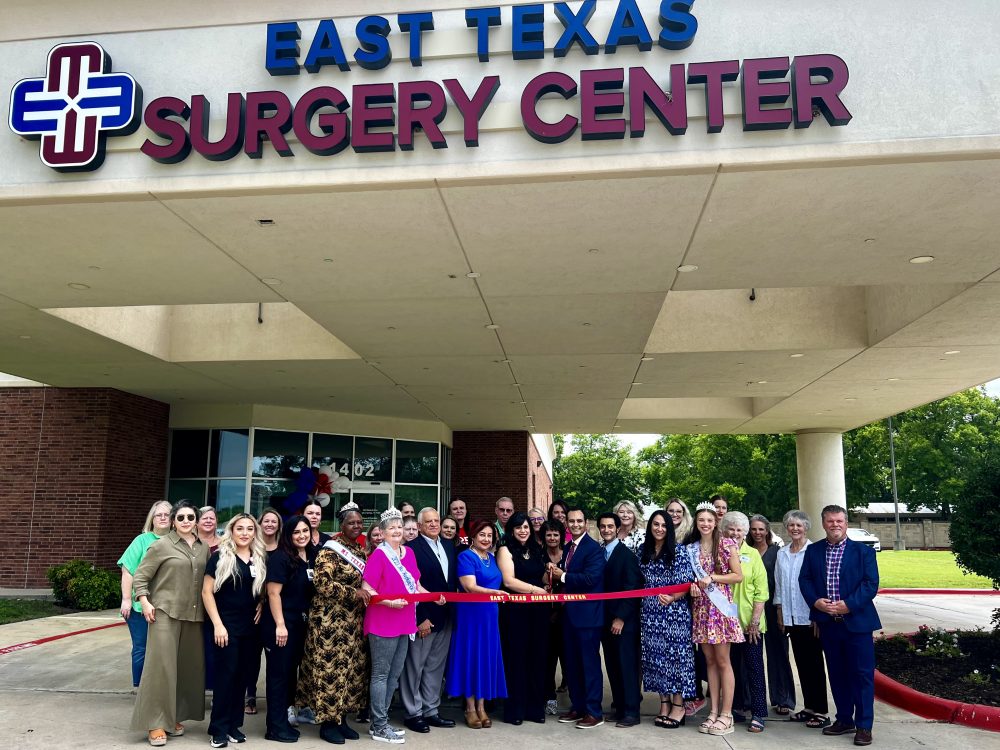 Carriage House Manor, 210 Pipeline Road, will have a grand reopening for its Cottages at noon on Friday, July 21. Please join us for the ribbon cutting