Second Lieutenant David Murrel Lewis, son of Ruby Mae Dennis and David Middleton Lewis, was born August 5, 1922, at Baylor Hospital. He enlisted in the Army Air Corps as a Private on January 8, 1942, and served with the 345th Bombardment Squadron (Heavy) – 98th Bombardment Group (Heavy) – 9th Air Force during World War II.
On August 1, 1943, 2nd Lieutenant Lewis was killed while participating in Operation TIDAL WAVE, a bombing raid against the oil refineries around Ploiesti, Romania. American, Soviet, and British leaders supported a massive strike against the oil refineries at Ploesti. On August 1, 1943, 177 B-24 Liberators, carrying 1,725 American airmen from five different bombardment groups departed from airfields near Benghazi, Libya.
This mission required them to attack targets from unprecedented low altitudes of 100-300 feet. American officials believed low-altitude bombing would be much more precise and would also minimize civilian casualties. It was a daring plan that also proved costly in terms of American lives.
When the Operation TIDAL WAVE aircraft arrived over Ploiesti, pilots were surprised to find German defenders expecting them. Hovering above the city were large barrage balloons, tethered with metal cables. The Germans had also placed anti-aircraft guns along railroad tracks leading to the refineries, amongst the oil tanks themselves, and in fields outside of town. Finally, the Germans opened smoke pots in the fields and set oil tanks around the refineries aflame, sending dense clouds of black smoke to blind the bombers.
2nd Lieutenant Lewis was the co-pilot of one of the 51 B-24 Liberators that failed to return from Operation TIDAL WAVE. Of those, 29 crashed or were forced down away from target, while 22 fell in Ploiesti or the immediate vicinity.
The War Department concluded that 225 airmen perished during Operation TITAL WAVE. Following the operation, the Romanian government reported they had recovered and buried 216 Americans killed in the raid, 27 of whom were identified. The rest were buried by Romanian citizens as unknowns in a cemetery in Ploiesti.
After World War II, The American Graves Registration Command conducted a large-scale exhumation, recovering dozens of remains that could not be identified but were believed to belong to casualties from August 1, 1943. Each unidentified set of remains was labeled with an "X" and a number, which became the file name for that Unknown.
The AGRC transported the remains from the Romanian cemetery to U.S. military cemeteries in Belgium. Extensive forensic analyses of the remains were conducted, ultimately identifying all but about 80 remains from the Bolovan cemetery. Those that could not be identified were reinterred in Ardennes and Henri-Chapelle which are American Cemeteries in Belgium.
Approval was granted in 2017 for a pilot project to exhume 15 Unknowns associated with the TIDAL WAVE loss. In 2018, the DPAA requested approval to disinter another 71 Operation TIDAL WAVE Unknows. The request was approved in March of 2019. Following the exhumation, the remains were transferred to the DPAA Laboratory at Offutt Air Force Base, Nebraska.
U.S. Army Air Force 2nd Lieutenant David Murrel Lewis was killed in action on August 1, 1943, and on May 11, 2022, approximately eighty percent of his remains were identified through extensive DNA testing performed at the Armed Forces DNA Identification Laboratory.
The following events are planned to commemorate 2nd Lieutenant Lewis' return to Hopkins County, Texas, and to further honor the service and sacrifice of all US military veterans.
Saturday, July 15, 2023
Come and Go Reception: 2:00 P.M. – 7:00 P.M.
Speakers and Proclamations Beginning at 3:00 P.M.
West Oaks Funeral Home
500 South Hillcrest Drive
Sulphur Springs, TX 75482

Sunday, July 16, 2023
Remains to Lie in State: 9:30 A.M. – 11:15 A.M.
Memorial Service: 10:30 A.M. – 12:00 Noon
Featured Program of
Old Saltillo Cemetery Memorial Day 2023
Old Saltillo United Methodist Church
664 County Road 3357
Saltillo, TX 75478

2nd Lieutenant Lewis' interment in the Old Saltillo Cemetery will immediately follow his memorial service and is open / optional for all Memorial Day attendees.
After almost 80 years, we are bringing him home to be interred near his mother.
In lieu of flowers, memorials may be made to Old Saltillo Cemetery, P.O. Box 123, Saltillo, TX 75478 or the Old Saltillo United Methodist Church, P.O. Box 208, Saltillo, TX 75478.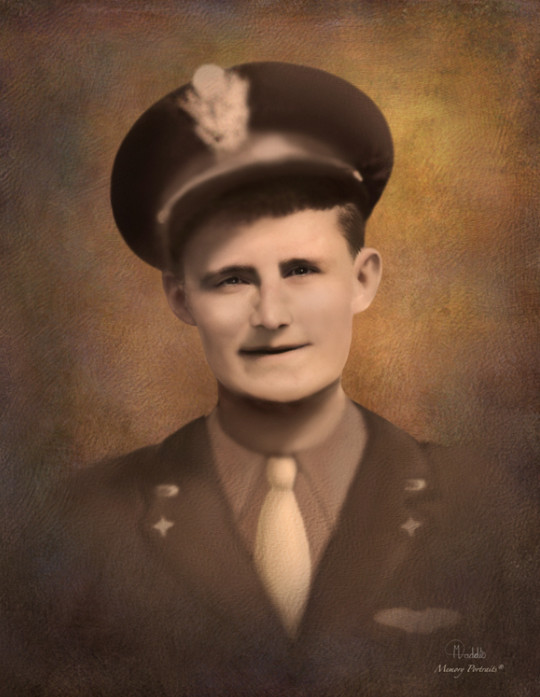 ---