Yantis Woman Caught With Fake Military ID and Drugs
June 28, 2023 – This week, a Hopkins County Deputy noticed an older Chevrolet Suburban displaying expired registration. A traffic stop was performed in a business' parking lot on south Broadway in Sulphur Springs.
When deputies contacted the sole occupant, they noticed she was crying. They saw both open and sealed alcohol beverage containers within reach of the driver. When asked why she was crying, she stated it was for something other than being stopped.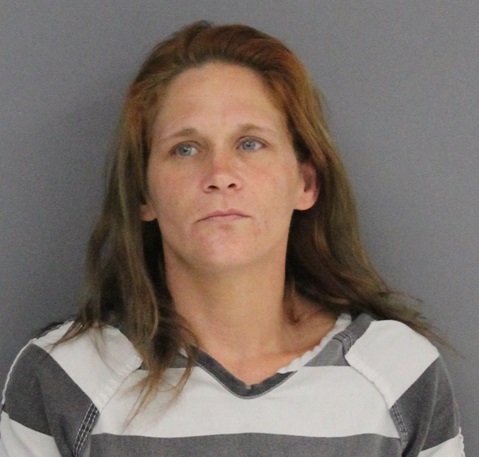 DANIELLE NICHOLE AARON, 36 years-old, was asked to exit the vehicle and she complied. She exhibited nervous behavior and was visibly shaking. A probable cause search was began. Several forms of drug paraphernalia were located including syringes, spoons with suspected meth residue and baggies containing suspected meth residue. A prescription bottle containing liquid morphine was also found. It was not prescribed to Aaron.
A military id, with Aaron's picture and false personal information was also located. Aaron professed she was not in the military and had knowledge of the ID.
EMS was called to the scene. Aaron, who lists herself as unemployed, advised law enforcement she might be having a seizure.
Once EMS cleared her, Aaron was arrested and transported without incident to the Hopkins County Jail. The Suburban was impounded. Her bond totals $10,000. Aaron is charged with:
1   481.115(B)  POSS CS PG 1/1-B <1G         
1   32.51(C)(1) FRAUD USE/POSS IDENTIFYING INFO # OF ITEMS <5
If you have an emergency, dial 9-1-1
The Hopkins County Sheriff's Office is located at 298 Rosemont Sulphur Springs, TX 75482. You can reach them for non-emergency matters at (903) 438-4040.