Pickton Man Arrested for Assault
June 19, 2023 – A 33 year-old Pickton, TX man is in Hopkins County Jail after he allegedly assaulted a family member Saturday evening.
Hopkins County Sheriff's Deputies were dispatched to a Highway 11 address near Pickton, Tx after a call to dispatch reported a family assault. The accused had already left the residence by the time law enforcement arrived. The assailant's mother and sister were interviewed and it was determined that NOBLE, DAVID GLYNNE has was the aggressor, and had assaulted a man living at the address.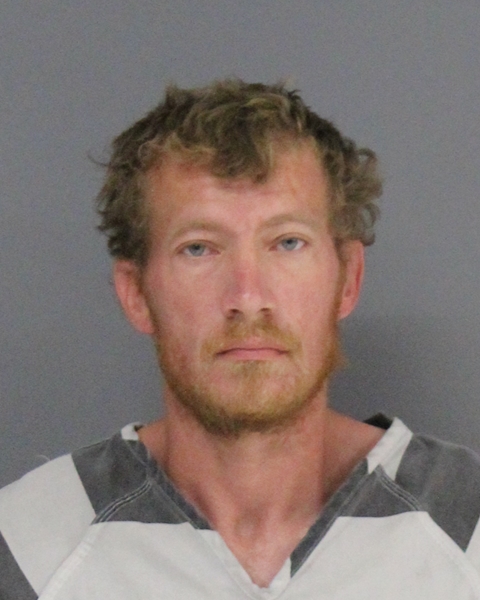 While deputies were at the scene, Noble drove past the residence with his emergency flashers on and honked his horn. Deputies eventually located Noble at a Precinct 4 residence.
When instructed to place his hands behind his back and to comply because he was being arrested, Noble refused. Noble was assisted to the ground and was restrained. During his trip to the Hopkins County Jail, Noble made a comment that he would return to the family residence and injure them all.
At the jail, Noble continued his non-compliance. He was eventually placed in a secured cell so he could not injure himself of jail staff.
A protective order and a 24 hour victim notification were applied for. His Mazda SUV was impounded.
Noble is charged with:
22.01(A)(1) ASSAULT CAUSES BODILY INJURY FAMILY MEMBER
This is not the first time Noble has been in Hopkins County Jail. In May of this year, he was stopped in Sulphur Springs for a traffic violation. Officers noted that he was rummaging around the inside of his vehicle and appeared nervous and evasive. A K-9 unit gave a positive alert on his truck, and a probable cause search yielded drug paraphernalia and suspected meth.
If you have an emergency, dial 9-1-1
The Hopkins County Sheriff's Office is located at 298 Rosemont Sulphur Springs, TX 75482. You can reach them for non-emergency matters at (903) 438-4040.