Mr. Mark Dean Brumley, age 72 of Pickton, passed away unexpectedly on Tuesday, June 20, 2023 at UT Health in Tyler of a massive stroke. He was born on May 12, 1951 in Mt. Pleasant, Texas to the late Dennis Brumley and Lois Newkirk Brumley.
Mark was a Heavy Equipment Operator/Truck Driver for Hopkins County Precinct 2 and Cattle Farmer in Pickton. He loved hunting and spending time with friends,family and his dogs (Doc Holiday & Sam Houston).
Survivors include his loving wife, Patti Brumley of Pickton; daughter, Shannon McCain, husband, Greg, and one grandchild, Ashton McCain of Houston; brother Gary Lynn Brumley and sister-in-law Lana of Pickton, brother Junior Brumley of Pickton; sister Pam Allen and brother-in-law Ricky, sister Hilda Cummings, sister Sally Gunn and brother-in-law Ronny of Pickton, sister Judy Watts of Quitman, sister-in-law Nancy Garner of Marble Falls, and many nieces and nephews.
Graveside Services will be held 10:00 am Friday, June 23, 2023 at Winterfield Cemetery County Road 2400 Pickton, Texas 75471 with Gary McCain officiating. In lieu of flowers, please consider a donation to the Winterfield Baptist Church Cemetery Fund.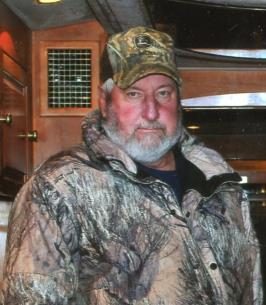 ---