Mrs. Mamie "Maw Maw" (Fountain) Doss, daughter of the late Stella Mae Templeton and Eugene Fountain was born February 16, 1937, in Mount Vernon, Texas. She attended the public schools in Red River County. She professed her faith in Jesus Christ at an early age. She attended Bookman Temple COGIC at the time of her homegoing. At Bookman Temple, she served faithfully as Mother of the Church.
She was united in holy matrimony to Howard Doss; he preceded her in death on January 4, 2011.
Mrs. Doss worked at H.D. Lee in Sulphur Springs, Texas until her retirement. As a result of her generous spirit, pleasant personality, and great cooking she was loved by many. Her influence will forever remain in the lives of all who knew her. She quietly departed from this life on Thursday, June 8, 2023.
She was preceded in death by her daughter, Rosa Nell Doss; sons, LJ Doss and Walter Reeves.
Her beautiful life will forever be cherished in the lives of her children: Howard Ray Doss, Mamie Doss Rape, Loretta (Jerry) Savage all of Mount Vernon, TX and Wyniece Doss of Topeka, KS. 34 grandchildren, 89 great grandchildren, and 20 great great-grandchildren. She also gained four children by marriage, Linda Gadlin, Phyliss Dunlap of Mount Vernon, TX, Clemon Dunlap of Porter, TX, and Ophelia Strange of Dallas, TX; four brothers, Paul Fountain, TC (Dianna) Fountain of Dallas, TX, Perry Dunlap of Plano, TX, and LG (Bertha) Fountain; three sisters, Faye Ellis of Mount Vernon, TX, Ethelyn (Johnny) Robertson of Wake Village, TX and Rosetta Deloney of Sulphur Springs, TX; a host of nieces, nephews, cousins and 2 special friends, Linda Earnheart and Annie Smith.
Visitation will be on Friday, June 16, 2023, from 5:00-7:00 p.m. at Sam B. Harvey Funeral Home. The Funeral Service will be on Saturday, June 17, 2023, at 11:00 a.m. at the Denton Baptist Church in Mount Vernon with Pastor Don Monroe bringing the eulogist., Pastor Thaderus Monroe officiating and the Host Pastor is Dwight White. Pallbearers will be Thomas Robertson, Billy Fountain, Craig Fountain, David Hall, Tony Parker, and Frederick Carrington. Honorary pallbearers will be the grandchildren and the great grandchildren. Interment will be at the Mount Vernon City Cemetery.
Services entrusted to Sam B. Harvey Funeral Home.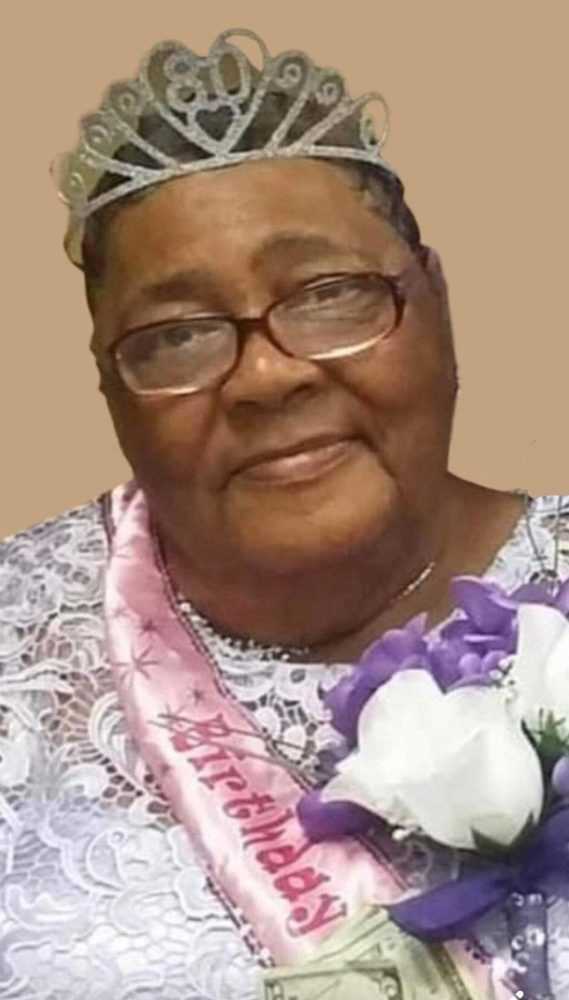 ---