Hopkins County United Way Gives More
June 23, 2023 – The Hopkins County United Way had a surplus of donations this year thanks to all the generous donations. Earlier this year, the initial disbursements were made to worthy organization across Hopkins County. The remaining funds were distributed this morning. This second round totaled nearly $60,000.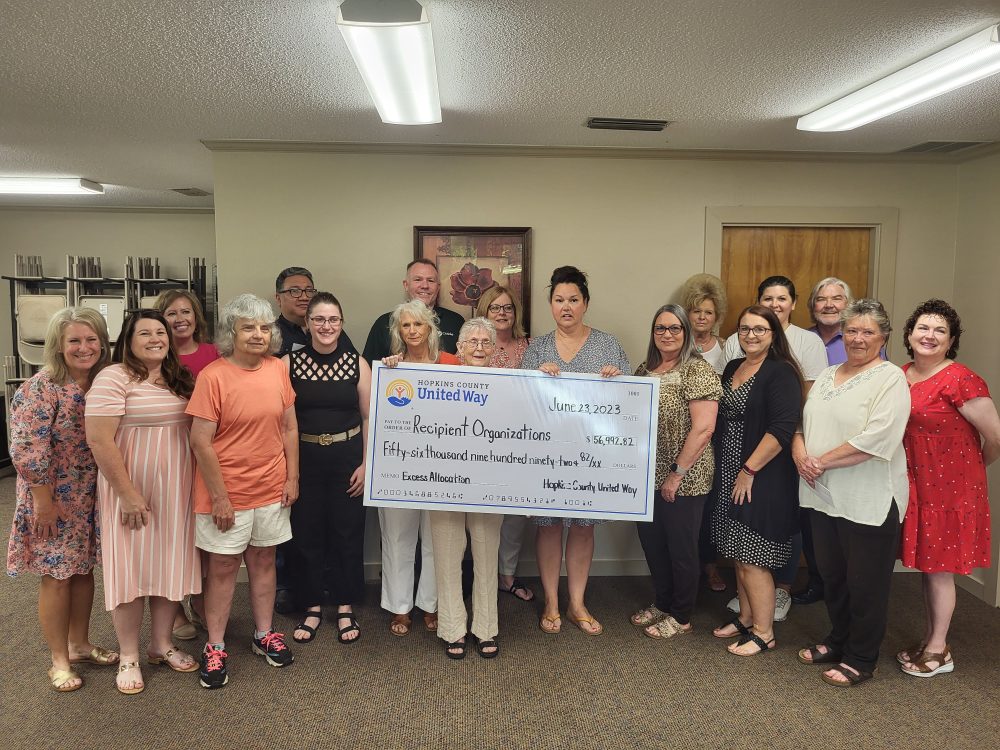 You can find out more about the United Way in Hopkins County here.