Business After Hours
Join us for a fun and interactive Business After Hours next month at Red River Credit Union from 4:30 p.m. to 6 p.m. Thursday, July 20.
Business After Hours is a great way to interact and network with other business professionals and members of the community. You don't have to be a Chamber member to attend and there is no cost.
Red River Credit Union is located at 822 Gilmer St.
Leadership Sulphur Springs
Even if you think you know Sulphur Springs and Hopkins County, you are sure to learn a lot through Leadership Sulphur Springs, which is back on this year, with applications online! The leadership class is for Hopkins County men and women who want to learn and become more invested in their local community. It's an intensive nine-month program that immerses the participants in the business and government of Sulphur Springs and Hopkins County. The tentative dates for this year's program are attached to the application, which can be accessed at HopkinsChamber.org.
The registration fee is $500 and that covers the cost of the food, drinks, transportation, etc. for the year.
Meet District 2 Candidates
The public is invited to eat homemade ice cream and meet the candidates for District 2 State Representative, who will be running in a special election Nov. 7 to replace Bryan Slaton. The ice cream social, hosted by the local Republican Women's club, will begin at 6:30 p.m. Tuesday, July 11, at the pavilion at Buford Park.
Hopkins County Law Enforcement
The Hopkins County Law Enforcement Association will have a Golf Tournament fundraiser at the Sulphur Springs Country Club on Aug. 21. The four-person teams will tee off at 10 a.m. For sponsor or player information, call Michael Russell at 903-438-4040 or email [email protected].
Wedding Expo
The DIY Wedding Expo is coming back to the Civic Center from noon to 5 p.m. on Sept. 23. For more information on sponsorships or vendor spaces, contact Tracey Treadway at 214-683-7669 or [email protected].
Ribbon Cutting
On the Block Beef hosted a ribbon cutting at noon on Friday, June 23, at their facility on 312 South Davis St. The grand opening of their meat market was welcomed by a large crowd.
Designs by Vivian hosted a ribbon cutting at noon on Wednesday, June 21, at the shop in Shannon Square to showcase her design and alteration services.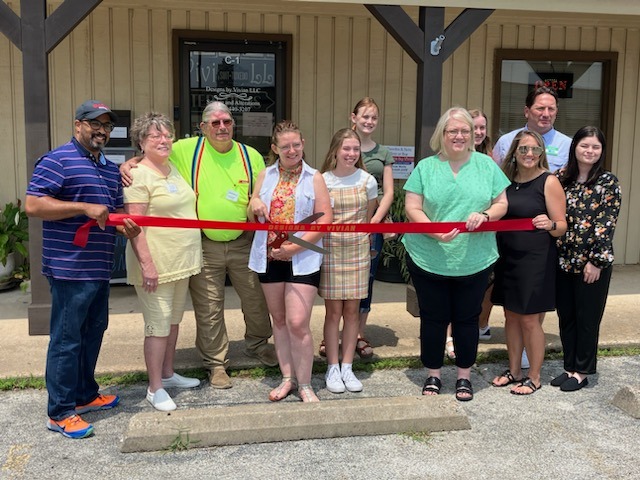 A ribbon cutting and dedication of the new pavilion at Pacific Park is scheduled for noon Friday, July 7. Please join us for that event.