20 Dollar Pill Lands Man in Hospital; Dealer in Jail
June 9, 2023 – The Sulphur Springs Special Crimes Unit and the Hopkins County Sheriff collaborated to arrest CASHIUS ANTONIO HERNANDEZ this week.
HERNANDEZ is charged with:
1 481.141(B) MAN/DEL CS CAUSE DEATH OR SBI IAT
1 37.09(C) TAMPER/FABRICATE PHYS EVID W/INTENT TO IMPAIR
1 481.116(B) POSS CS PG 2 < 1G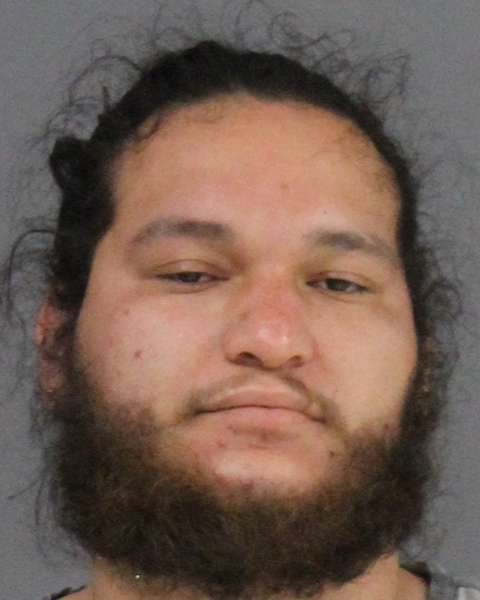 Local Law Enforcement has been investigating a Fentanyl overdose that occured 3 days ago. At the time of publishing, the victim is still hospitalized. The joint investigation led to a Helm Lane Apartment, and to the residence of the accused.
Hernandez, age 26 of Sulphur Springs, gave consent to have his apartment searched. Inside his home, drug paraphernalia was found and he was arrested. After being read his rights, Hernandez allegedly confessed to selling the overdose victim a $20 blue M30 pill. He also confessed to flushing at least one additional M30 pill when Law Enforcement came to his home. He also claimed ownership of THC wax found during the search.
This is not the first time Hernandez has been in Hopkins County Jail. On April 12, 2023 Sulphur Springs Police responded to the Sulphur Springs Municipal Court to pick up Cashius Antonio Hernandez. He was transported to jail on a third no driver's license charge, following another vehicle too closely and speeding charges.
If you have an emergency, dial 9-1-1
The Hopkins County Sheriff's Office is located at 298 Rosemont Sulphur Springs, TX 75482. You can reach them for non-emergency matters at (903) 438-4040.