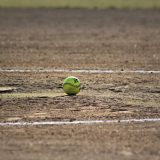 Coach David Carrillo and his program had little trouble dispatching Lindale, sweeping the Lady Eagles in two straight games to clinch a ticket to the Area round beginning later this week.
Sulphur Springs next takes on Mabank in another best-of-three series starting Friday, May 5 at 6 P.M. with game two to follow the next day on Saturday, May 6 at 3 P.M.
If necessary, game three is scheduled to be played the following Monday, May 8.
The area round series with Mabank is being played entirely at Rains ISD, where Lady Cats softball dispatched Lindale in Bi-District last week. The Lady Eagles hoped to secure a big upset over Sulphur Springs in round one of the playoffs, but it was not to be so as Coach Carrillo's squad swept Lindale in two-straight, 10-0 and 7-0.
Game one was originally to be scheduled Wednesday of last week, but rain coming in beginning the middle of last week forced the game to be rescheduled to Thursday.
It made little difference for Sulphur Springs as they 10-run ruled the Lady Eagles, 10-0.
Lady Cats softball picked up a huge win in game one of Bi-District thanks to two huge innings in the third and fifth, both of which saw the team put up four runs on Lindale. A double, two singles, a walk and a triple saw Sulphur Springs blow the top off Thursday's playoff double-header, at that point leading 6-0 after three innings.
The bottom of the fifth had Coach Carrillo's squad score four more to put the game away 10-0. Nicole Higgins picked up three RBIs in the inning when a fly ball to center field allowed three runners to cross home plate en route to their shutout win in game one of Bi-District.
After Thursday's dispatch of the Lady Eagles, Sulphur Springs was all too ready to get back out there Friday, Apr. 28 for a potential elimination game of Lindale.
Things looked good through the first half of Friday's game two of Bi-District, but the ending had to be postponed to the next day due to the contest being rained out. Leading 2-0 after almost a full 6.5 innings, the game had to be finished the following day on Saturday in Commerce. Once again, having a game pushed back a day made little difference for Sulphur Springs as they put on five more Saturday, Apr. 29 to win 7-0 over the Lady Eagles to secure a Bi-District championship.
Crimson Bryant got the two wins over Lindale, pitching a combined 12 innings and only giving up three hits, all of which came in game two. She walked two in the opening round playoff series, one in each game, but in the Bi-District series the senior ace struck out 25 batters.
Hitting highlights from the weekend include:
Emmerson Thompson: 3 for 6, 2R, 2 RBI, 3BB, K
Reese Ragan: 4 for 6, 2R, RBI, 2BB
Nicole Higgins: 4 for 8, 3R, 5RBI
KK Montgomery: 3 for 6, 3R, 4RBI, BB
With the sweep over Lindale, Lady Cats softball advances to the second round of playoffs. Excluding a 2020 postseason cancellation due to COVID-19, it is the fifth straight Bi-District championship for Coach Carrillo's program.
Next up, Sulphur Springs plays Mabank in the Area round, to be held this weekend.
Game one of the round two series begins Friday, May 5 at 6 P.M. Game two comes the day after, Saturday, May 6 at 3 P.M. Should the series go to a third game, a do-or-die elimination contest is scheduled to be played the following Monday, May 8 at 6 P.M.
All three games of the Area series with Mabank are hosted by Rains ISD, and the second round playoff games in their entirety will be broadcasted onto KSST 1230 AM.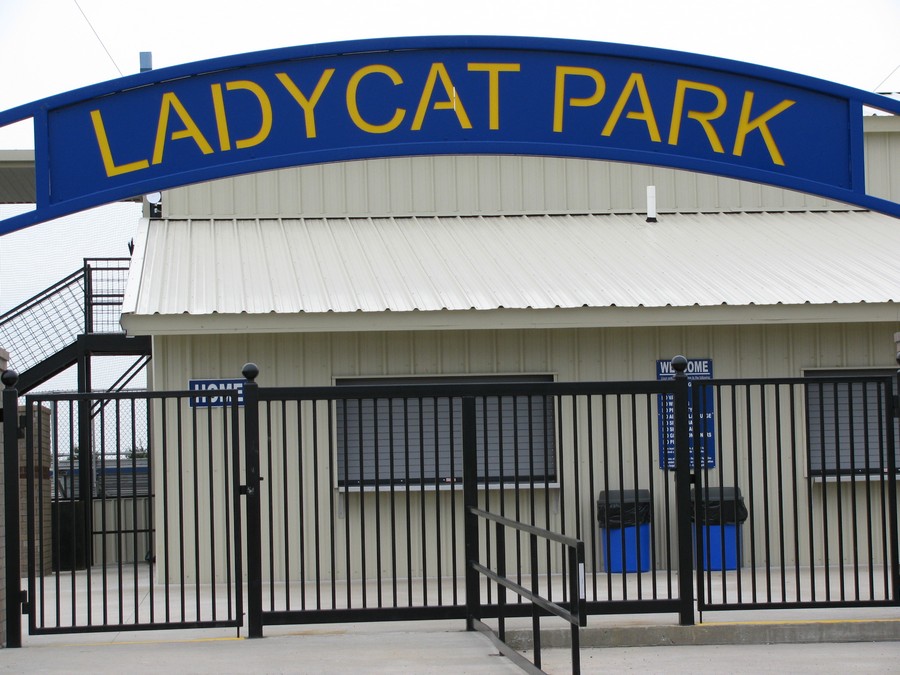 ---
KSST is proud to be the official Wildcat and Lady Cat Station. We broadcast Sulphur Springs ISD games year round live on radio. When allowed, we also broadcast games via our YouTube channel.
Click here for more Wildcat and Lady Cat Sports