Sheila Jane Reece was born November 10, 1963, in Sulphur Springs, Texas, to Alvin Leroy Fields and Sue Jane (McKeever) Fields. Mrs. Reece passed away May 18, 2023, in Lamar County, Texas.
Sheila married Mark Reece on September 21, 1985, in Honey Grove, Texas where they continued to live and raise their two daughters. Sheila was the Vice President of Student Access and Success at Paris Junior College where she spent most of her career. She was dedicated to education as an active member of the Honey Grove ISD School Board. She enjoyed spending time with her family, her grandson, and grand- dogs.
Sheila Reece is survived by husband Mark Reece; daughter Samantha Pollard and husband Michael; daughter Macey Reece and husband Hunter; grandson Logan Pollard; and favorite grand-dog Mako. She is also survived by her father Alvin Fields; brother Alan Fields; sister Marilyn Sebade; Aunt Peggy Montgomery, along with a host of other family and friends.
Sheila was preceded in death by her mother Sue Jane McKeever Fields.
Visitation for Sheila will be held at 9:30 am on Wednesday, May 24, 2023, at the First Baptist Church in Honey Grove, Texas. Memorial Service will follow at 11:00 am with Bro. Terry Paul Cunningham and Bro. Justin Thompson presiding. Serving as honorary pallbearers will be Matthew Sebade, Lucas Sebade, Alex Fields, Jack Patrick, Kyle Milford, Jeff Clark, Jan Cummins, Doug Stroud, Seth Mahler, Landon Shinpaugh, Mark Ramsey, Francis Moran, Lock Seal and Bill Lane.
As Sheila dedicated her life to ensuring the success of others through education, please make any donations to Sheila Reece Endowment Fund, Paris Junior College, 2400 Clarksville Street, Paris, TX 75460.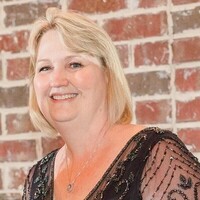 ---