Graveside services for Rev. Don C. Tinsley, age 82, of Sulphur Springs, will be held at 2PM, Tuesday, May 23, 2023, at Providence Cemetery in Mt. Vernon with Gregg Tinsley, Todd Tinsley, David Gilmore, Braden Tinsley, Eric Starrett, Jason Starrett, Jake Gilmore, and Brevin Tinsley serving as pallbearers. Honorary pallbearers will be TDS drivers & staff, CTMF-Tyler Bradley-Thomas Tower 4th floor doctors, nurses & staff. Visitation will be held from 6PM to 8PM, Monday, May 22, 2023, at West Oaks Funeral Home. Don passed away on May 19th, 2023, at Hospice of East Texas surrounded by family.
He was born on July 9, 1940, in Mt. Vernon, TX, the son of George and Cleo Tinsley and Helen and George Dooly. He married Margaret Ann Sims on May 29th, 1959, in Purley, TX. He was a member of Central Baptist Church where he served as Associate Pastor for 15 years, also serving for a time as Pastor at Beckham Baptist Church. He devoted his life to the ministry serving for more than 40 years, touching numerous lives, sharing the Gospel both in word and in deed.
He is survived by sons, Gregg Tinsley and wife Sandi of Indianapolis, IN, Todd Tinsley and wife Sonya of Sulphur Springs, TX, daughter, Angi Gilmore and husband David of Sulphur Springs, sister Betty Crooks, Brother & Sister in Law, Danny & Brenda Sims; grandchildren who called him "Papa", Eric Starrett, Lauren Smithers, Jason Starrett, Whitney Vowell, Austin Tinsley, Braden Tinsley, Brenna Tinsley, Bailee Ann Tinsley, Brevin Tinsley, Jake Gilmore, Regan Stine, Mindy Johnson, Megan Nolte and 14 great-grandchildren.
He was preceded in death by his wife, Margaret Ann Sims Tinsley of 61 years, parents & step-parents George and Cleo Tinsley and Helen and George Dooly, son in law, Tommy Starrett, parents in law Carl and Agnes Sims, Sister, Beverly Tinsley, Brother, Bob Tinsley and granddaughter Bethani Tinsley.
Memorials may be made to the Central Baptist Church Mission's Fund, 840 Connally Street, Sulphur Springs, TX 75482. Arrangements are under the direction of West Oaks Funeral Home. www.westoaksfuneralhome.com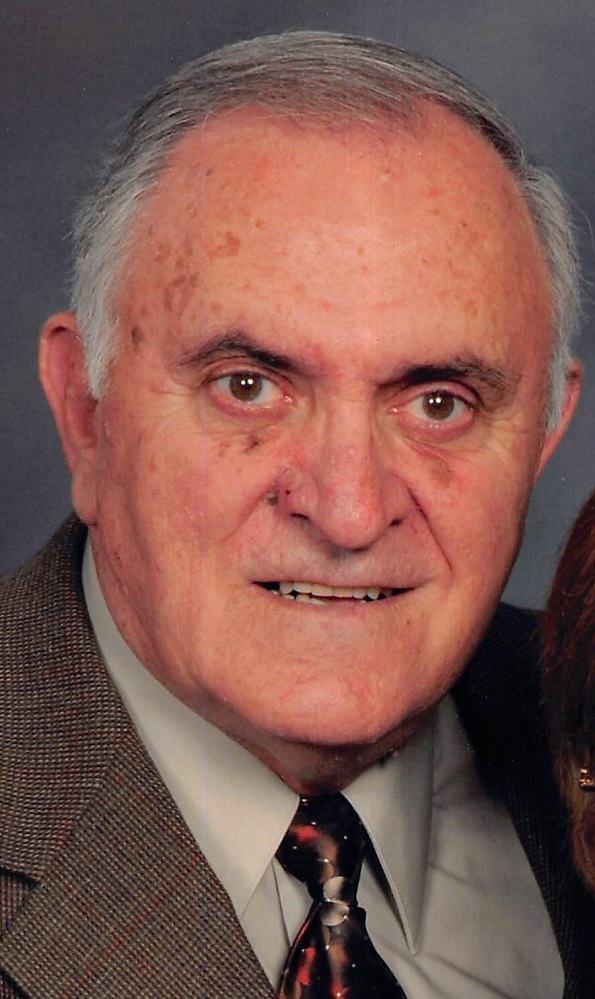 ---