Mrs. Mae Dean Epting Sims was born on March 31, 1942, in Sulphur Springs, Texas, to the parentage of Jerry Preston Odell and Jessie Mae (Lewis) Epting. She was the fourth of seven children. Sis. Sims gracefully gained her wings and reunited with her heavenly family on Thursday, May 11, 2023, in the comfort of her home. She was 81 years old and a beautiful person inside and out. She was known as "Grandmother" to many. Her stunning smile would light up any room. She cared so deeply for the people around her. She was so kind and made an impact on many lives. Mae was a magnificent cook. She was famous for dishes such as chicken and dumplings and homemade pies. She will forever be missed.
Sis. Sims gave her life to the Lord at an early age. She united with Cherry Grove Baptist Church where she served faithfully on the Mission and Usher Boards. As an usher, she greeted everyone at the door with her beautiful smile of welcome. She was a true servant who worked faithfully until her health failed, and she was unable to continue her calling.
She attended Douglas High School where she played basketball. Sis Sims loved sports, especially baseball. She and her twin sister, Faye are avid Rangers fans. They spent many evenings together cheering on the Rangers. She was a sports mom who was always at her daughters' sporting events from softball games at very early ages to volleyball, basketball, and track meets throughout high school and college. Her dedication did not stop there as she continued to rally around her grandchildren, great grandchildren, and great-great grandchildren who continued the sporting legacy of the family.
Sis Sims entered the workforce at a young age. She worked for the following companies: Pratt's Packing, H.D. Lee, Rockwell International, and lastly, Hopkins County Memorial Hospital in the Dietary Department, from which she retired after more than 27 years of service. She was a very hard worker and the epitome of a dedicated, devoted, and loyal employee which are the same values she instilled in her daughters.
On January 2, 1980, she married Bobby Joe Sims, who proceeds her in death. Mae is also preceded in death by her parents Preston and Jessie Epting, and her sister Pearlie Neal.
She was a loving mother who leaves four generations to cherish her memories: Three daughters Doris Jeanette Palmer, Monica Michelle Goodson, Sheila Reshon Sims. Five grandchildren: Tameshia Palmer, Shayla Crawford, Kwaesi (Amber) Palmer, Adarius (Amber) Palmer, and Ian Scott. Great-grandchildren: Kwadarius "Sharard" Timmons, Kwasia Timmons, Dajia Mcbrayer, Branden Smith Jr., Azia Palmer, Kasie Palmer, McKenzie Palmer, Berko Palmer, Asia Garner, Camari Garner, Jordan Garner, and Marley Jones. Great-great grandchildren: Jamarion "Duece" Timmons, Breea Clayton, Rylee Ivery, Brooklyn Timmons, Elaina Timmons, Dakaree Younger, and Iyanna Mae Timmons.
She is survived by siblings Walter Epting, her twin sister, Faye Moore, Narene Vaden, Joyce (Dave) Young, Darial (Cheryle) Epting. Sister-in-laws: Peggy White, Arlene Williams, and brother-in-law, Carter Sims. She also leaves behind to cherish her memory a host of family and friends including a very special friend Mrs. Francis Dial.
Funeral service will be held at 11:00 a.m., Saturday, May 20, 2023, at Cherry Grove Baptist Church. Interment will follow at North Caney Cemetery. There will be no formal visitation. Arrangements are under the direction of West Oaks Funeral Home. www.westoaksfuneralhome.com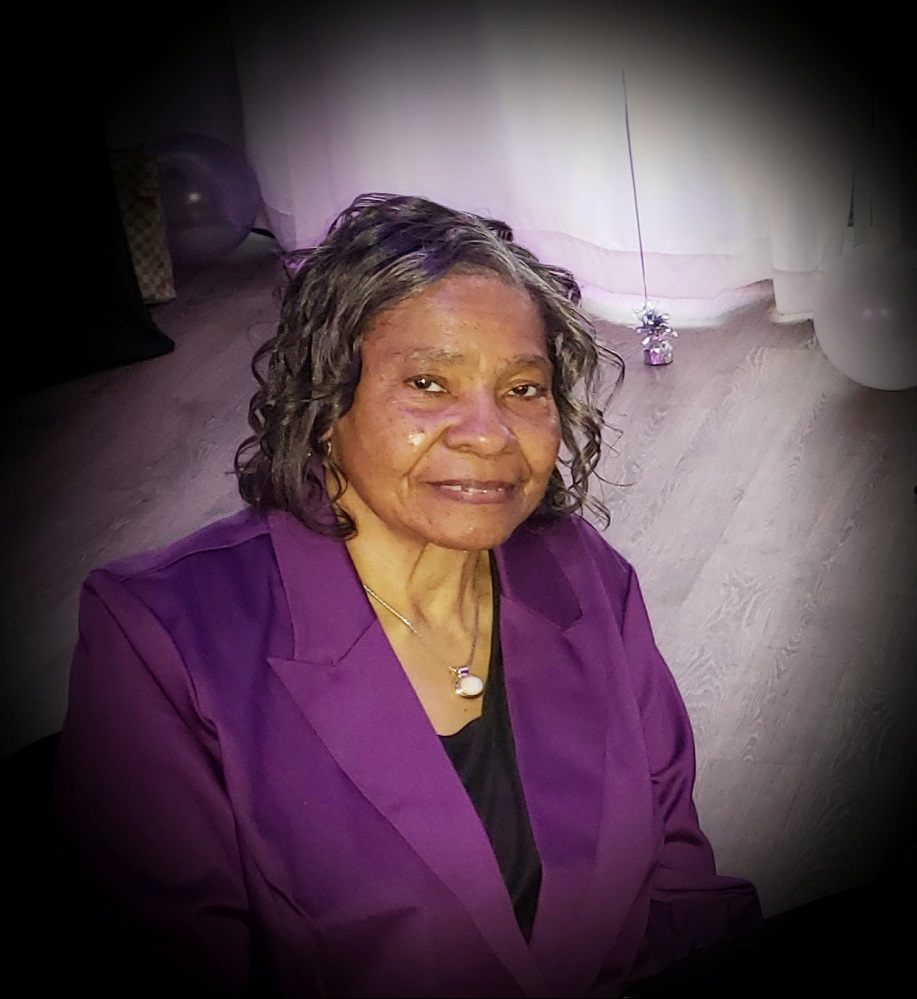 ---