Funeral service for Katie Patterson, age 79 Dike, Texas will be held at 11:00 A.M. on Wednesday, May 3, 2023 at Murray-Orwosky Funeral Home with Rev. Roger Burks officiating. Interment will follow at Sulphur Bluff Cemetery with Donald Patterson, Dubby Henton, Ryan Henton, Chris Sorley, Chuck Collins, Brian Dorner and Gary Burks serving as pallbearers. Honorary pallbearers will be Cameron and Carlee Collins, Saylor and Kane Sorley, James K Bassham, Ed Moore, Bobby Hankins, Bobby Goswick, Mike Newman, Phil and Sandy Hallman, and Joe Don Joslin serving as honorary pallbearers. Visitation will be held from 6:00 to 8:00 P.M. on Tuesday, May 2, 2023 at Murray-Orwosky Funeral Home. Mrs. Patterson passed away on April 30, 2023 at her residence.
Katie was born on June 1, 1943 in Dike, Texas to Mervin and Marie (Cranford) Chester. She married Don Patterson on December 23, 1959 in Sulphur Springs, Texas. Katie worked on their farm helping milk cows, bale hay, fix fences, and just loved being outside and most of all working on their antique tractors. Katie retired from Alliance Bank after 20 years. She loved cooking lunch every Sunday for her family, spending time with her grandkids and great grandkids in any activity they were involved in. Katie also loved taking them riding through the pastures. She loved participating in the Stew Contest, Chili cookoffs, and the Ice Cream and Dutch Over Cooking Contest. She was a very active person until she started getting sick. Katie was a friend to everyone and had a heart as big as Texas. She was an individual who would rather give than receive. She loved her tractors and kept Donald and Don busy working on them, telling them they didn't work fast enough for her. She was a member of the Eastern Star. Katie was a woman of the Baptist faith.
Katie was deeply loved by her family, and she deeply loved them.
She is survived by her husband, Don; son, Donald Patterson; daughter, Linda Henton and husband, Dubby; mother, Marie Chester; grandchildren, Chasity Collins and husband, Chuck, Kyle Henton, Ryan Henton and wife, Kayla, Jaci Sorley and husband, Chris; great grandchildren, Carlee Collins, Cameron Collins, Saylor and Kane Sorley; sisters, Patricia Dorner and Vonda Nelson.
Katie was preceded in death by her father and brother, Johnny Chester.
The family would like to give special thanks to Heritage Home Health and Hospice, and a very special friend and caregiver, Pearl Brookins.
In lieu of flowers donations may be made to Sulphur Bluff Cemetery Association and Sulphur Bluff Volunteer Fire Department.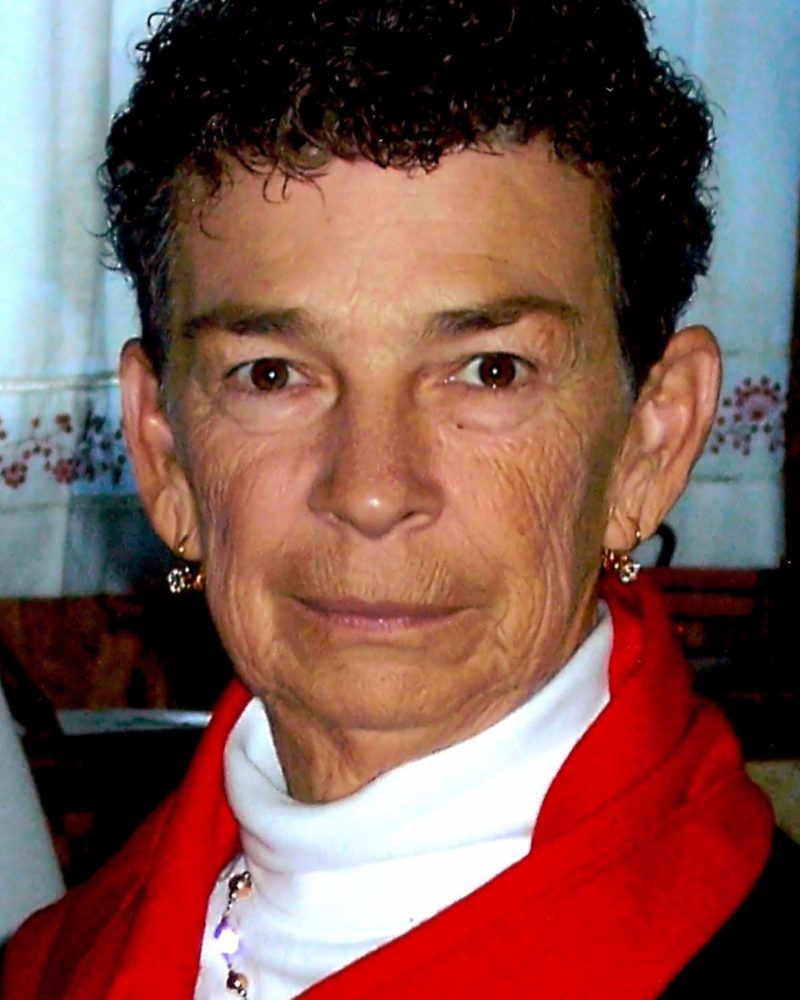 ---