Memorial services for Harold Bailey Hawkins, age 80, of Sulphur Springs will be conducted at 2:00 p.m.,
on Saturday, June 3, 2023 at West Oaks Funeral Home with Rev. C. J. Duffy officiating. Honorary pallbearers will be Paul Watson, Paul Harris, Johnny Redden, Johnny Watson, Tadrick Dial and Danny McClure. Harold passed away on Wednesday, May 24, 2023 at his home.
He was born on May 27, 1942 in Lamar County the son of A. J. Hawkins and Eva D. Brown Hawkins. Harold was a professional driver for over 40 years. Harold never met a stranger and would love talking and telling stories to anyone who listen. He loved to fish and spend time with his family. Harold is survived by daughters, Patricia Redden(Johnny), Lisa McClure(Danny), Pamela Harris(Paul) and Sherry Watson (Paul), grandchildren, Michelle Utrera, Lacie Foster, Colton Golightly, Keely McClary, Tabatha Wilkerson, Jennifer Grissom, David Ingram, Tiffany Ingram, Chase Smallwood, Cole Smallwood, Heston Golightly and Hayden Golightly, great-grandchildren, Sean Utrera, Stephanie Utrera, Lexi Robinson, Tadrick Dial, Maddox McClary, River Foster, Presley Foster, Dakota Grissom, Brianna Grissom, Jose Smallwood, and Leland Smallwood.
He was preceded in death by his parents, wives, Patsy Skaggs Hawkins and Lilly Pearlene
Hawkins "Cookie", children, Donna Dixon and Coye Golightly, grandchildren, Brandon Whisenhunt,
Amanda Lindsey and 12 brothers and sisters.
Arrangements are under the direction of West Oaks
Funeral Home. www.westoaksfuneralhome.com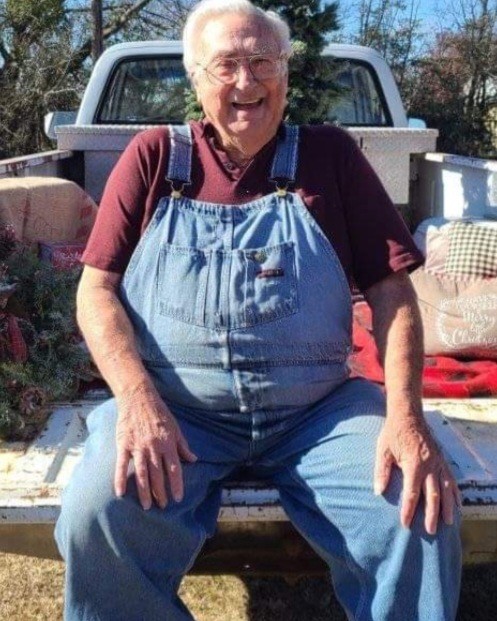 ---