May 25, 2023 – Sulphur Springs ISD School Board has officially hired Dr. Deana Steeber as the new superintendent during a special board meeting, Thursday May 25, 2023.
During this meeting board president Craig Roberts announced that the board would consider hiring Dr. Deana Steeber, and she was quickly voted in unanimously.
Board President Craig Roberts also presented to Dr. Steeber her own name plate that will sit on the board along with her as she joins the School Board.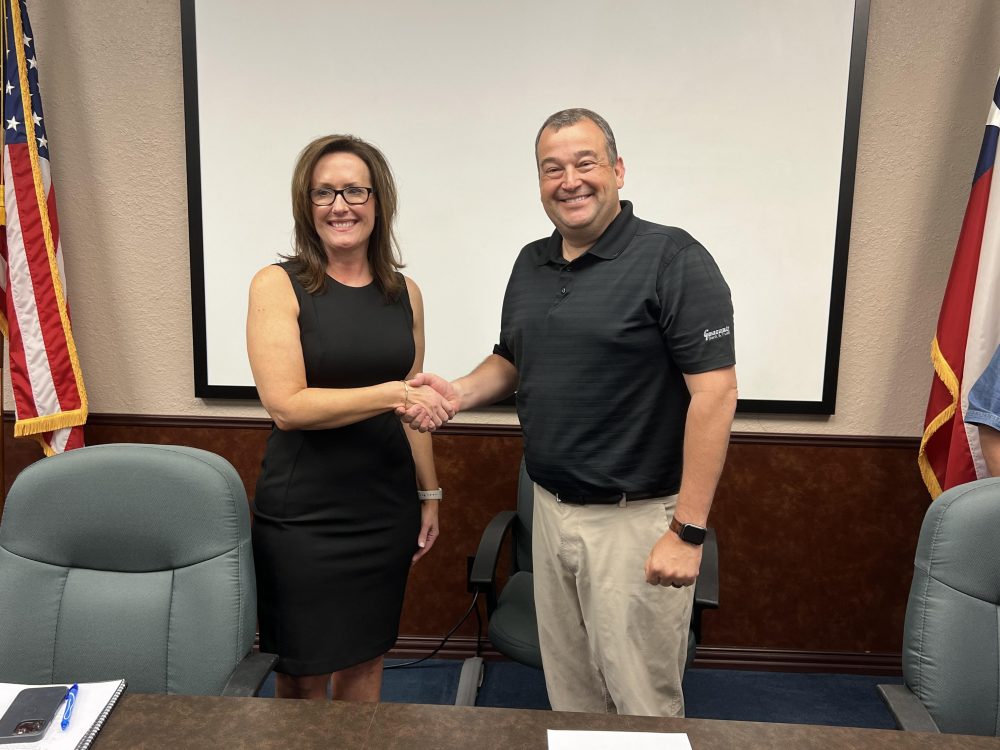 Deana Steeber comes from Argyle Tx, previously working at Argyle ISD as assistant superintendent. Before arriving in Argyle ISD, Dr. Steeber served as a principal in Carroll ISD and Sanger ISD. She has 27 years of experience in public education and 11 as a principal at the high school, middle school and elementary levels.
Deana Steeber has worked before as a superintendent assistant and knows the inner working of the job that is superintendent. Dr. Deana Steebers husband, Dr. Robert Steeber, is the current superintendent at McAlister Oklahoma ISD.
During the meeting Dr. Deana's parents and husband joined the members of the audience in congratulating Dr. Steeber on her new position within the school. Also during the meeting her son facetimed to congratulate his mother, causing sweet comments from the audience and member of the board.
Steeber expressed that she is very grateful for the opportunities and wishes to work well with the community as well as those within the school district.