Funeral service for Rebecca Sue "Beckey" Flippin, age 68, of Sulphur Springs, will be held at 11:00 a.m., Monday, May 22, 2023, at West Oaks Funeral Home Chapel with Bro. Jeff Harris officiating. Interment will follow at Sulphur Springs City Cemetery with Ben Spraggins, Cody Wright, Jordan Smith, Andy Katchinska, Justin Massey and Evan Ford serving as pallbearers. Honorary pallbearers will be the Employees of Flip's Burgerland and all the customers she cooked for over the years. Visitation will be held at 10:00 a.m., prior to service time.
Beckey passed away on Thursday, May 18, 2023. She was born on September 17, 1954, in Sulphur Springs, TX. She married Tony Flippin on December 27, 1975. Beckey helped her son Toby with operations of Flip's Burgerland. Beckey served as a Mobile Notary for the past several years. Beckey previously worked as a computer aide for SSISD for 8 years, Copy Products for 10 years, and UPS for 6 years. She was an animal lover and would take in any stray that needed help.
She is survived by husband, Tony, sons, Toby Paul Flippin, Josh Allen Flippin, brother, Andy Wright and wife Mary Lou, sister, Judy Cunningham. Beckey is survived by nieces and nephews, Tracey Schaede, Stoney Wright, Cody Wright, Radona Adams, Jeremy Wright, Mark Massey, Mike Massey, Jeff Massey, Shawn Massey, Mandy Helberg, Wendy White and Brian Wright, along with their spouses and children. Other survivors are her Sister-in-law, Rexanne McCauley, along with nephew and niece Matthew McCauley and Sara Mellady and children. She is also survived by her puppies Willis, Pedey, and Ralph, cats, Lucy and Zippy, along with 4 dozen stray cats! Beckey was preceded in death by her mother, Euton Oweta Wright, brothers Mickey Wright and Randy Wright and nephew Randall Wright and niece Mindy Wright and puppies Lola and Boston.
In lieu of flowers, memorials may be made to the Sulphur Springs Animal Shelter, 1313 Hillcrest Dr. N., Sulphur Springs, TX 75482.
Arrangements are under the direction of West Oaks Funeral Home. www.westoaksfuneralhome.com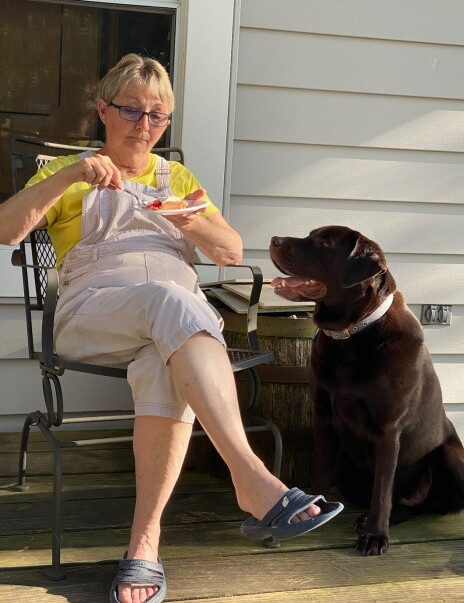 ---