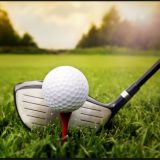 Wildcats golf has qualified for the state for the first time since 2015.
For the first time in Sulphur Springs history though, the men's golf team are Regional champions.
"They were super pumped, they were thrilled," Coach Jeremy DeLorge said Friday. "They were super happy with being able to not only qualify for state but be Regional champs too."
The Sulphur Springs coach said his squad did great battling adversity in the form of howling winds in round one, so to have three scores in the 70's against gusts of up to 35 mph is insane.
Wildctas golf stormed out to a huge lead of 14 strokes on day one.
Round two though was a whole different monster. Coming in to it, Sulphur Springs was a leg up on the competition, with second place Lindale in that aforementioned 14 stroke deficit. Their lead ballooned to 24 against Celina, and another four on district foe PG. So the message from Coach DeLorge to his team was simple: play like they did the day before, and no one is catching them.
"No one can touch us in this region, that was their mindset," Coach DeLorge said Friday morning.
And that they did, as the team shot just two strokes worse on Thursday, Apr. 20 thanks in large part to the lone senior on the varsity team.
Caleb Kesting shot 77/71 for third place at a 148 total. Coach DeLorge said to shoot one under par at the Regional meet is phenomenal. His -1 on the back-9 was a big reason for Sulphur Springs storming out to a gargantuan 41 stroke lead over the competition.
Coach DeLorge said Friday Kesting's performance propelled the rest of the team, thus allowing Sulphur Springs to maintain their momentum for a 322 round two team score.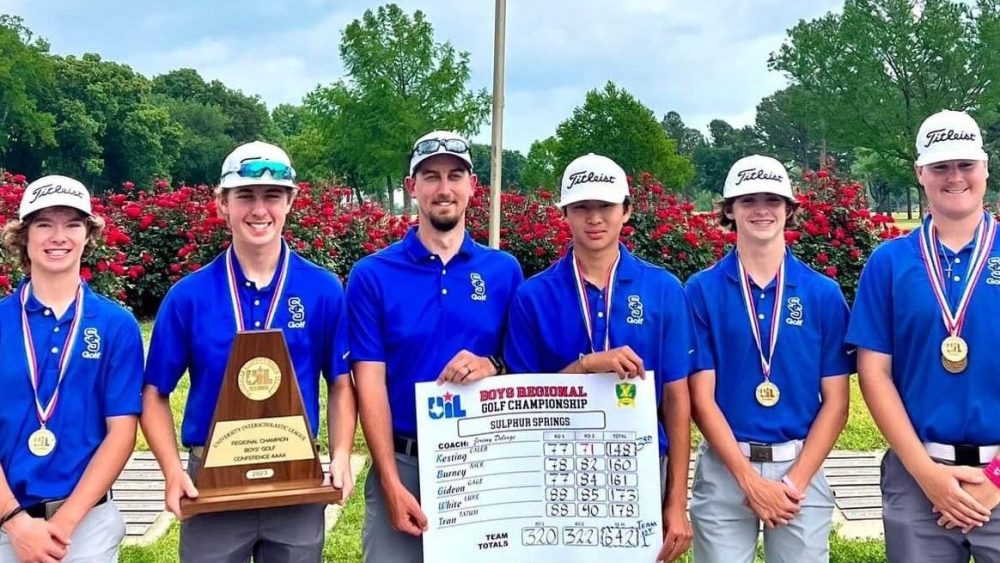 The golf coach said it was just like the team thought. "No one was gonna touch us when we did that and we ended up winning by 41," Coach DeLorge said.
The senior started out tough with a hiccup, a bit down as a result, but rebounded by firing off a birdie, closing out his front-9 with a birdie on a par-5, and holed out a bunker shot on hole No. 9 for another birdie to shoot even Wednesday. Coach DeLorge said some of Kesting's highlights on the back-9 saw him making a number of pars, a birdie, a bogey, as well as making an incredible shot from about 220 out on a par-5, getting an eagle.
Two freshmen for Sulphur Springs, Nick Burney (78/82), tied for eighth overall and Gage Gideon (77/84) in 10th had solid outings over both rounds.
The three aforementioned Wildcats made the All-Region team.
Luke White and Tatum Tran finished five strokes apart at 173 and 178, respectively.
Some teams Sulphur Springs has begun to look at now that the state meet comes in a month are Bullard and Andrews. The Sulphur Springs golf coach said Bullard has been a team the Wildcats have kept their eye on all year.
"We feel like we can hold our own," Coach DeLorge said, "if not catch them a little bit."
Andrews should bring a formidable challenge as well, depending on the wave of talent they currently posses.
Regardless, Sulphur Springs varsity golf is prepped and set for what the program calls round three.
"Now what we just keep saying is part one is done, we win district, part two is done, with winning Regionals, now we got part three coming up," Coach DeLorge said, "[so] we know what we gotta do."
The state 4A meet for men's golf is May 22-23 at Legends Golf Course in Kingsland, TX.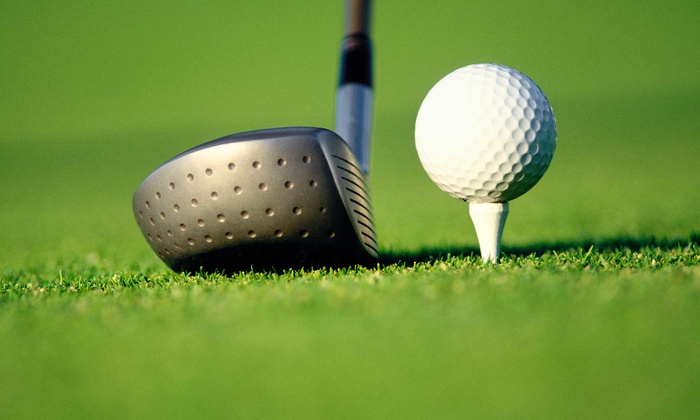 ---
KSST is proud to be the official Wildcat and Lady Cat Station. We broadcast Sulphur Springs ISD games year round live on radio. When allowed, we also broadcast games via our YouTube channel.
Click here for more Wildcat and Lady Cat Sports