Sandra Mathis Divin, age 73, of Mount Vernon, Texas, passed away Saturday, April 8, 2023, at her home.
Sandra was born September 3, 1949 in Dallas, Texas to Bob and Edna "Hulsey" Mathis. She married Jerry Eugene Divin on September 27, 1968 in Dallas, Texas. Sandra loved spending time with her family and enjoyed playing Bingo.
Services are scheduled for Thursday, April 13, 2023, at 11:00 A.M at the Sam B. Harvey Funeral Home Chapel in Mount Vernon, TX, with Rev. Tom Campbell officiating. Pallbearers will be Michael Divin, Joshua Divin, Colby Divin, Joe Harris, Garrett Bohlken, and Grant Bohlken. Family will receive friends and family Wednesday, April 12, 2023 from 6:00 P.M. to 8:00 P.M. at the funeral home. Interment will be at Providence Cemetery.
Sandra is survived by her husband of 54 years, Jerry Eugene Divin; son, Bobby Divin and his wife, Kerry, of Frisco, TX; Grandchildren are Colby Divin, Carly Divin, Casey Divin, Michael Divin, Tony Divin, Joshua Divin and his wife, Jessica; Great Grandchildren are Kenley Divin, Kullen Divin and Gregory Divin; one brother, Marvin Mathis of Mount Vernon; one sister-in-law, Patsy Black, of Nevada, TX; aunt, Rosalie Hulsey of Mount Vernon; uncle, Tom Hulsey and wife, Pat of Shingletown, CA; numerous cousins, nieces and nephews.
She is preceded in death by her parents; two sons, Gregory Wayne Divin and Jerry Dale Divin; brothers, Bobby Howard Mathis and J.W. Mathis and wife Bert; and sister-in-law, Helen Mathis.
The family suggests donations can be made in Sandra's memory to Grace Baptist Church, PO Box 876, Mount Vernon, Texas 75457.
Services entrusted to Sam B. Harvey Funeral Home.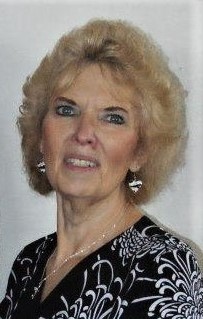 ---