Roy Mack (Chuck) Spigner was born on August 29, 1945, to the blessed union of Elvira and Genoa Spigner Sr. Roy was the youngest of Five children, raised in the St. Mark Community.
He received his formal education at Douglas High School and was a part of the 1963 graduating class. Making the greatest decision of his life, Roy accepted the Lord as his personal Savior at a very early age. He was an active member of the St. Mark Baptist Church until his relocation.
Shortly after graduation, Roy married Margert Nell Malone. To this union three children were born. He would move his new family to Houston, Texas in 1965 were he resided for nearly 30 years. In the early 1990s, Roy missed the life he grew up knowing and decided to move back to Northeast Texas. When he moved back to the area, Roy would join the membership of Morning Chapel Baptist Church where Rev. H.B. Nash was his pastor.
Roy found love again after moving back to the area in Rosanne Noah. The two were united in holy matrimony until her transition from this early life. To this union no biological children were born but bonus sons where gained.
Roy, affectional known by most as Chuk was known as a jokester. He loved to be with his family and could always be found making those he came in contact laugh. He was definitely the life of the party. With a laugh that was like none other, it will be one that will be remembered by all. You would often hear him greet people with the famous line of "What the deal is" or telling stories that would always contain his famous catch phrase of "At this particular time". He will always be remembered for the joy he bought to others and the love for his family. Roy worked as a truck driver to provide for his family. When he wasn't on the road behind the big wheel, he could be found delivering meat to those in the community.
Roy Mack (Chuck) Spigner is preceded in death by both parents, Elvira and Genoa Spigner; three siblings Thelma Soders, Geneva Hall, Genoa Spigner, Jr and wife Rosanne Spigner.
He also leaves to cherish his memory three sons Zacharius M. Spigner, Corey J. Spigner, and Rodrick R. Spigner: and one daughter Clarissa A. Phillips (Edward Phillips). One sister Marva Johnson. One bonus son Ian Noah; Sixteen grandchildren, nine great grandchildren, one great grandchild and a host nieces, nephews and friends that loved him.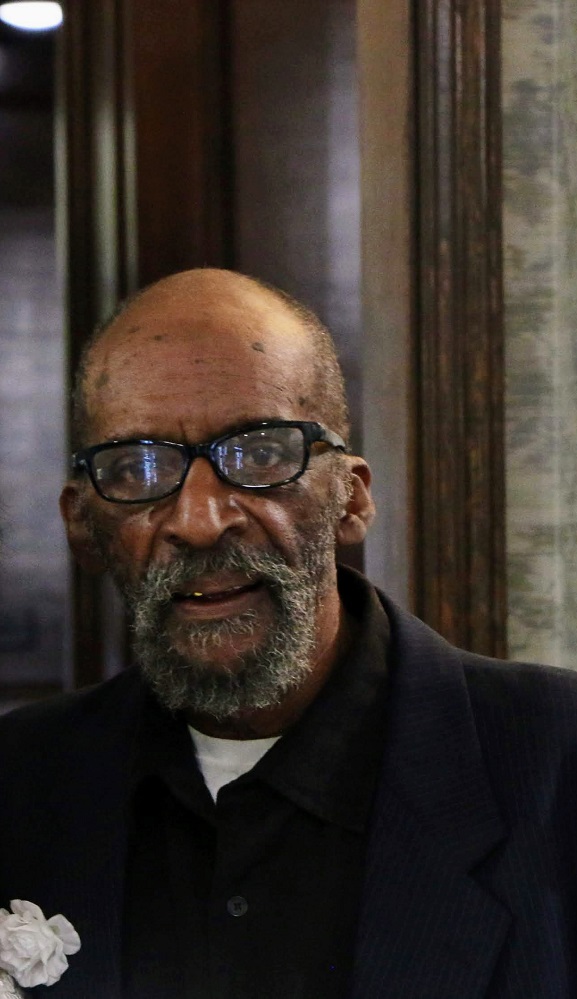 ---